Early Bird
MSU Denver stands with DACA recipients
As the Supreme Court debates the future of Dreamers, the University hosts a rally and resource event for students and community.
November 11, 2019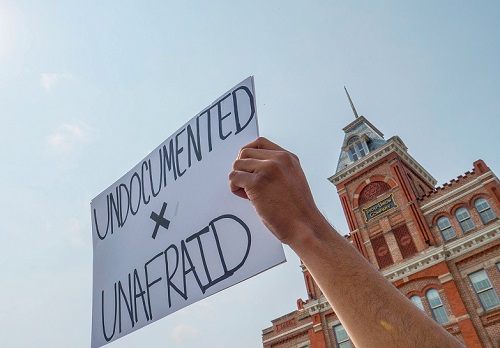 On Tuesday, the U.S. Supreme Court will hear oral arguments in Deferred Action for Childhood Arrivals cases that will affect the future of Dreamers and their families.
In a show of support for DACA students and employees, Metropolitan State University of Denver will host a rally on campus the day of the hearings. All members of the MSU Denver community are invited to join Colorado Attorney General Phil Weiser for this #DefendDACA event. Some of our DACA students will also share their stories.
Tuesday, 10 a.m.

Jordan Student Success Building
While the court won't make a ruling until 2020, this is still a time of heightened anxiety for many members of our immigrant community. With that in mind, MSU Denver's Immigrant Services Program will also hold an event Nov. 18 to help the community process the Supreme Court arguments as well as other recent actions that limit immigrants' rights. Immigration attorneys will provide analysis and legal updates, and Counseling Center staff will be available for anyone who needs to talk. That event will be held in the Tivoli Student Union, Room 329, from 11 a.m. to 1 p.m.
Immigrant students and employees at MSU Denver can always get support at ISP or the student Dreamer Network. Staff members in those programs can provide information and help you access additional resources. The University also regularly hosts Attorney Nights, so students and families can get direct counsel from immigration attorneys. Information about those sessions can be found on the ISP website.
Topics: Community, Events
Edit this page