Early Bird
Campus construction updates
Two ongoing projects will affect pedestrian and vehicular traffic as well as building use.
October 8, 2019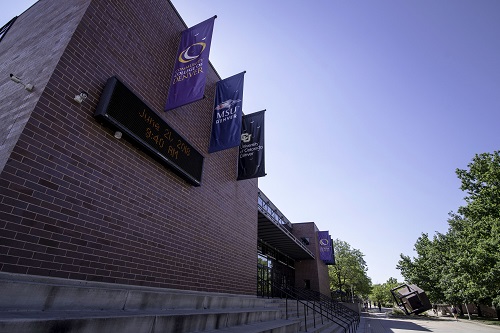 The Auraria Higher Education Center has provided updates on two projects that have significant impacts on pedestrian and vehicular traffic on the Auraria Campus and will have associated construction noise.
Steam to Natural Gas Project
Stage III pipeline work began Monday with construction excavation occurring in the traffic circle at Champa Street and St. Francis Way. Pipe staging in front of the Cherry Creek Building will affect the 17 metered spaces and three Americans With Disabilities Act (ADA) permit parking spaces through Wednesday. On Thursday, Stage IV work will begin, including a directional bore beneath the parking area on the east side of Cherry Creek. Piping for Stage III will be lined up on 11th Street to the north of the Champa Street traffic circle.
The project team appreciates your patience, understanding and cooperation to help maintain a safe environment during construction.
Steam to Natural Gas project updates are also available under "Announcements" on the AHEC home page.
PE/Event Center Locker Room and Bleacher Project Update
11th Street will be closed through Friday for the installation of a fire-service line into the PE/Event Center. During excavation and installation of the water line, the stairwell leading to the basement of the PE/Event Center on the east side of the building will be closed. The main entry on the east side will remain open during construction.
If you have any questions or concerns about either project, please contact AHEC Facilities Services at 303-556-3260.
Topics: AHEC, Facilities Planning, Safety
Edit this page