Early Bird
MSU Denver launching new 100% online programs this spring
The School of Education will debut undergraduate and postbaccalaureate certificates in Instructional Design.
October 8, 2019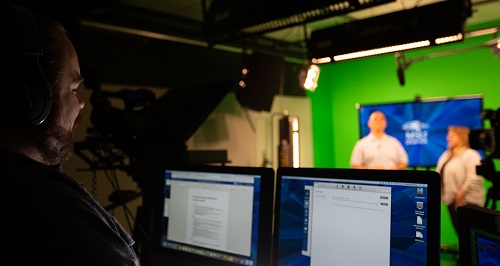 In the spring, Metropolitan State University of Denver's Department of Secondary Education, K-12 Education and Educational Technology will offer two new Instructional Technology certificates.
Designed for undergraduate and postbaccalaureate learners, the new programs will support students at all levels of their educational and professional journeys. The undergraduate certification is ideal for students who are still working on an undergraduate degree and are preparing to enter training and education fields. Meanwhile, students who have already obtained a bachelor's degree and are already in the workforce can gain a broader perspective on how intentional design using technology can affect learning outcomes.
Hsin-Te Yeh, Ph.D., department chair, said the online-learning boom across the educational spectrum means undergraduates and those already in the workforce need to be prepared to infuse technology into learning. The ability to design successful and effective courses is also becoming an important asset in corporate and public-sector training.
"The certificates aim to empower learning-support representatives, teachers and trainers with the skills to bring technology into the classroom," said Yeh. "When done well, instructional technology promotes equity, accessibility and flexibility. However, without planning and experience, the implementation of technology in learning environments can make for a very complicated teacher and learner experience. Our certificates prepare professionals to use technology to enhance the former and diminish the latter."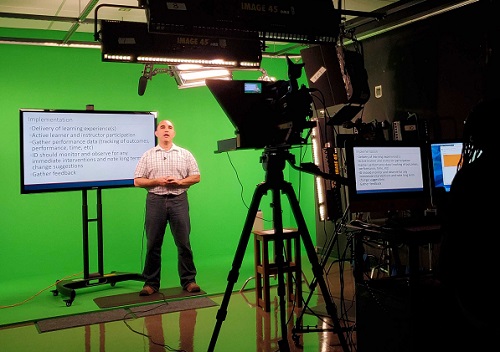 Today, the U.S. is spending annually an estimated $11 billion on educational technology. According to the latest Promethean U.S. State of Technology survey, 80% of teachers and administrators agree that education technology accelerates student learning and believe that online content and resources will grow in implementation over the next five years.
Additionally, instructional design and infusing technology into learning occur across multiple industries, and organizational trainers are increasingly seeking to upskill in this area. According to the U.S. Bureau of Labor Statistics, demand for occupational and development managers is expected to increase by 8% through 2028.
For more information, or to apply, visit the department website.
Topics: Academics, Innovation
Edit this page