Early Bird
Renowned media expert and entrepreneur to visit MSU Denver
Honey Al Sayed will present 'The Creative Use of Media in Peace and War' on Nov. 12.
October 30, 2019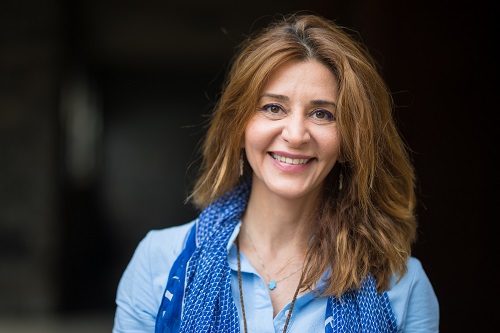 The Office of International Studies will welcome award-winning independent media expert and entrepreneur Honey Al Sayed on Nov. 12. Al Sayed will present "The Creative Use of Media in Peace and War," a personal and professional journey through her work and life in the media, arts, peace and conflict.
12:30-2 p.m.

Administration Building, Room 360
Light refreshments will be served, and attendees are encouraged to RSVP by Nov. 7 by emailing studyabroad@msudenver.edu. The event is open to all members of the Metropolitan State University of Denver community.
Al Sayed has more than 20 years of experience living and working in the Middle East, North Africa, Europe and the United States. She is an accomplished bilingual professional and an expert in radio communications, people management, marketing, public relations, media, art, culture, public speaking, coaching and training. After breaking new ground in Syria's media scene with the No. 1-rated morning show "Good Morning Syria" for 6 years (reaching 7 million listeners), she co-founded online radio station SouriaLi, which reached 500,000 listeners in Syria and in the diaspora. She went on to found boutique creative consultancy firm Honey& and is the founder and CEO of MAP, a creative consulting and talent agency representing media and arts professionals from conflict zones and diasporas.
She shares her experiences with the next generation through a course at Georgetown University as well as an online course developed for the Geneva Centre for Security Policy and the U.S. Institute of Peace. She is an inaugural fellow in residence at the Inclusive Global Leadership Initiative at the University of Denver Josef Korbel School of International Studies.
Topics: Events
Edit this page