Early Bird
What's new in social media
Community partners show their gratitude, and hardworking students receive much-deserved applause.
October 21, 2019

This month, Metropolitan State University of Denver received some great shout outs and a lot of positive feedback. Take a look through the social media lens and see the wonderful work Roadrunners are doing in our community and beyond.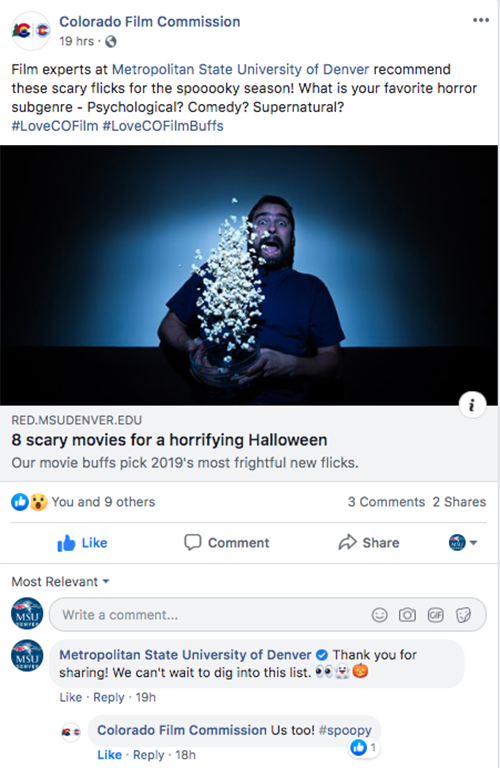 The Colorado Film Commission shared our RED story "8 scary movies for a horrifying Halloween" (which we greatly appreciate). Have you seen any of these freaky flicks? What's your favorite movie to watch during spooky season? ??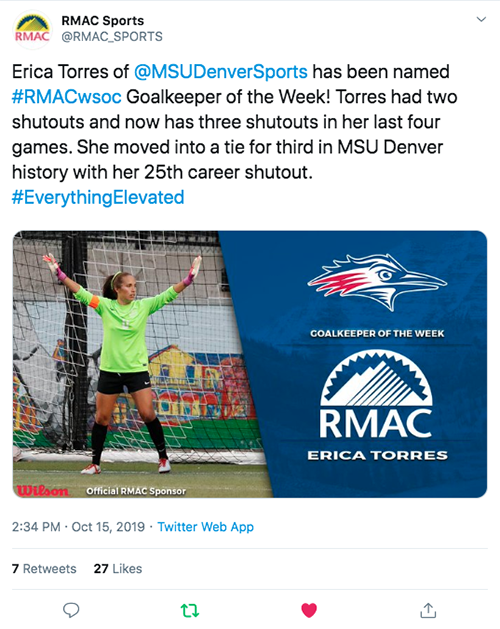 Congratulations to student-athlete Erica Torres of the MSU Denver Women's Soccer Team, who won RMAC Goalkeeper of the Week. Way to go, Erica!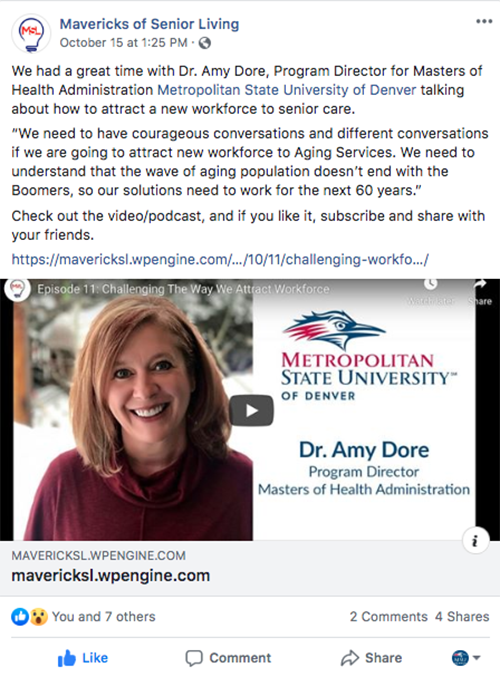 Health Care Management Professor and Program Director Amy Dore spoke with the Mavericks of Senior Living, a podcast about the importance of attracting a new workforce to senior care. Listen to the full podcast here.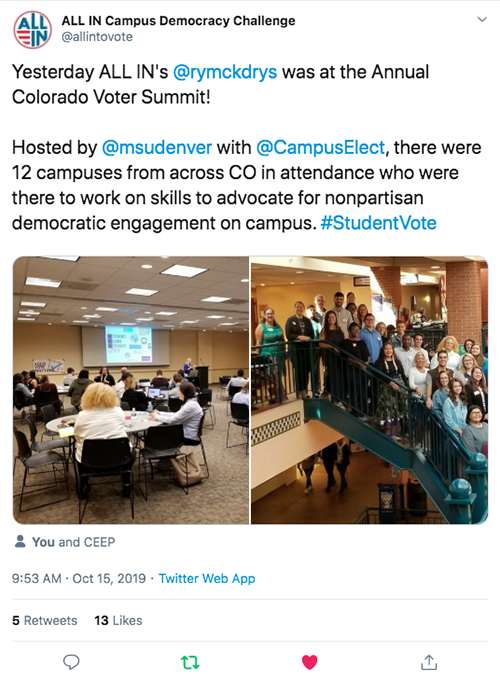 MSU Denver hosted the first-ever Colorado Student Voting Summit on Oct. 14. In partnership with Campus Elect, students had the opportunity to connect with peers and university leaders on nonpartisan democratic-engagement issues with a focus on student voting. Learn more about our American Democracy Project.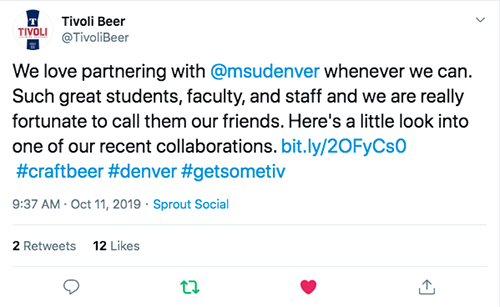 We got some Twitter love from Tivoli Brewing Co. about our partnership and students. We are excited to continue this great collaboration with the brewery team and make some good beer in the process! ?? #WeLoveYouTooTivoli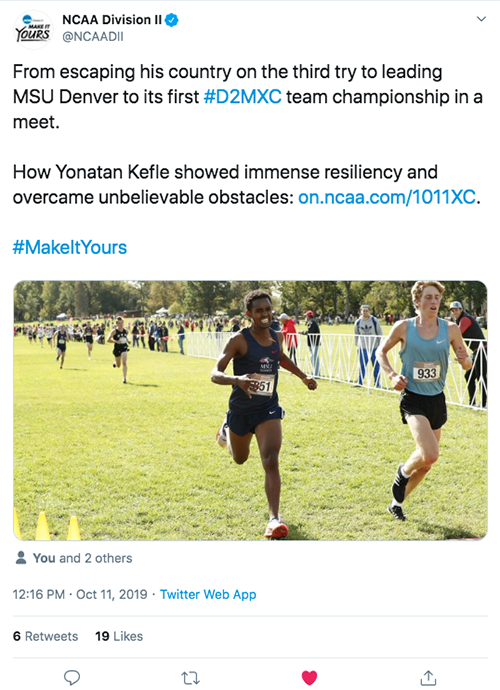 Student-athlete Yonatan Kefle of the MSU Denver cross-country and track team was featured on the NCAA Division II Twitter account. Kefle escaped his home country of Eritrea and propelled the Roadrunners to their first team championship in two years. Read his story.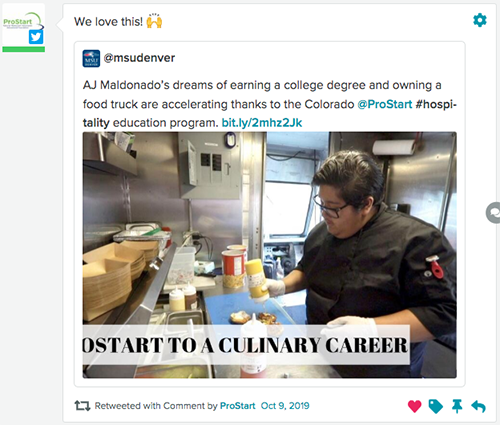 Last, but certainly not least, ProStart shared our RED story on Roadrunner AJ Maldonado. The ProStart program has assisted Maldonado through college and with running his own food truck. We couldn't be more proud!
Thanks for your engagement! Keep an eye out for regular social-media roundups, and let us know what you're thinking, too.
Topics: Social media
Edit this page