Early Bird
Extinguish the Wildfire
If you've been invited to download the campus-safety app, read this article first.
October 2, 2019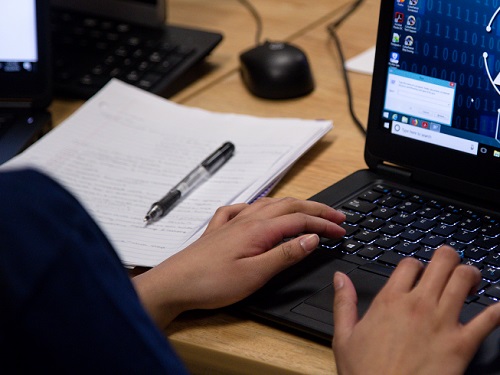 Recently, members of the Metropolitan State University of Denver community have been invited via their University email to download the Wildfire app. Please be advised, however, that Wildfire is not affiliated with, endorsed by or hosted by the University.
While individuals are welcome to engage with various apps and programs on their personal devices, Wildfire, which markets itself as a campus-safety tool, has no affiliation with the University or the Auraria Campus.
MSU Denver, the Auraria Higher Education Center and the Auraria Campus Police Department offer several campuswide emergency and safety communication tools, and the ACPD will communicate directly with members of the AHEC community through Timely Warning emails and emergency notifications.
To report safety concerns on the Auraria Campus, please contact the ACPD at 303-556-5000 or via Text-a-Tip at 720-593-TIPS (8477). The ACPD also can be reached directly through any of the 65 Exterior Emergency Poles on campus or from any of the 218 interior Emergency Phones located throughout garages and classroom buildings.
Likewise, the ACPD is available in the Administration Building (1201 5th St., Suite 110) to discuss and respond to general campus-safety matters or questions.
If you have questions about applications and programs that are University-supported, please visit the Information Technology Services webpage or call 303-352-7548.
Topics: ITS, Safety
Edit this page