Early Bird
Dive into the numbers with the Student Enrollment Management team
This month's SEM Data Series presentation covers preliminary findings from an analysis of nonmatriculated students.
October 14, 2019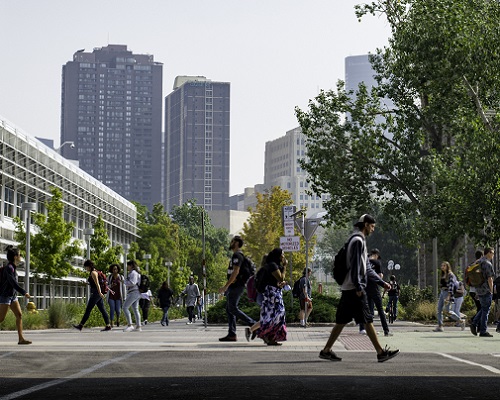 The Strategic Enrollment Management team invites you to the sixth presentation in the SEM Data Series.
A Study of Student Matriculation: Where do prospective students land?

Oct. 24

2:30-3:30 p.m.

CAVEA, 4th floor JSSB

Presenter: Mark Baccei, Ph.D., enrollment-management research analyst

No RSVP necessary.
The SEM Data Series continues its look at enrollment trends. This month, we will review the preliminary findings from an analysis of nonmatriculated students. We will see who does and does not end up joining the Roadrunner marathon or community.
The analysis used National Student Clearinghouse data to gain deeper insights into the nonmatriculated students. Through the NSC data, we looked at where, and whether, they attended another institution. The presentation will share enrollment profiles of nonmatriculated students and provide a comparison with incoming students.
Key highlights:
Understand the difference between students admitted and students who matriculated.
Learn about trends and changes with institutional yield rates.
Explore the populations of nonmatriculated students and learn where these individuals went instead of MSU Denver.
Compare nonmatriculated and matriculated students.
For more information about the SEM Data Series, please contact Mark Baccei at 303-605-5436 or mbaccei@msudenver.edu.
Topics: Events, Retention, Student Success
Edit this page