Early Bird
TEDx MSU Denver student viewing party Thursday
Tell Roadrunners who can't attend the full-day event to stop by between classes to watch when they can.
September 9, 2019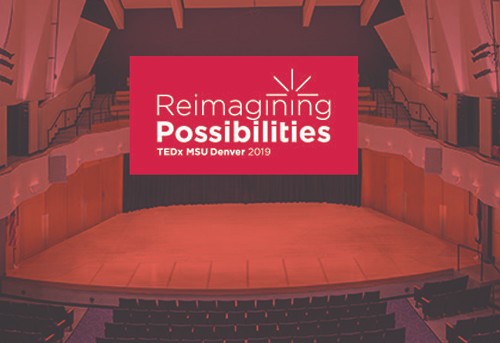 Our students have busy lives. Between school and work, it's hard to find time for almost anything extra. So, committing a full day to attend TEDx MSU Denver was likely a challenge for many.
That's why Student Activities is organizing a TEDx MSU Denver viewing party on Thursday. Students can stop by the Tivoli Multicultural Lounge anytime between 10 a.m. and 5 p.m. that day to grab some food and check out an exclusive livestream of the event.
They are welcome to stay for 5 minutes or 5 hours. For one TED talk or 10. But every Roadrunner should feel like they can be a part of this exciting on-campus event.
Thanks to all faculty and staff for spreading the word!
Topics: Events, TEDxMSU Denver
Edit this page