Early Bird
Last call for Process Improvement Showcase submissions
Faculty and staff are invited to share their successes in a learning exchange event Sept. 19.
September 9, 2019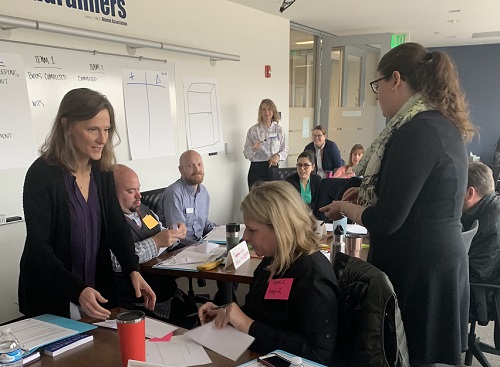 Don't forget: The deadline to submit your process-improvement success stories to Metropolitan State University of Denver's first-ever Process Improvement Showcase is Sept. 12.
The Showcase is an opportunity for individuals, units and teams to share their change work with the campus community, learn from one another and celebrate successes. From improving workplace organization to a complete process redesign, no change or impact is too small to share.
When: Sept. 19, 9 a.m.-12:30 p.m. There will also be an "Intro to Lean Value and Waste" training from 9-10:15 a.m. in JSSB 422 (CAVEA Breakout room), with presentations beginning at 10:30 a.m.

Where: CAVEA, JSSB 4th Floor

Format: Open house. Slide presentations will occur at scheduled times depending on the number of submissions received.
Faculty and staff are invited to submit a one-slide presentation about their process improvement. Presentation times will range from 5-10 minutes, depending on the number of submissions received, and will be done in a round-robin/open-house format. A presentation schedule will be posted prior to the event, with a maximum of four presentations every 30 minutes.
Visit the process-transformation webpage to view find the submission template and more information. Please email Sarah Buller with further questions.
Topics: Events
Edit this page