Early Bird
The future of Europe and transatlantic partnership
Join ambassadors from Italy and Slovakia in the CAVEA theatre for this D-phi-sponsored discussion Sept. 17.
September 9, 2019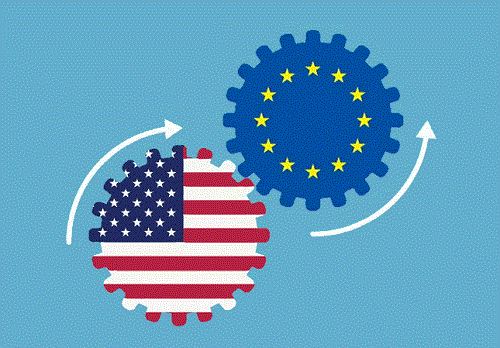 With populist leaders coming to power, concerns about election security and Brexit looming, what does tomorrow hold for the European Union? And how might that affect us in Denver?
Those are some of the questions that Italian Ambassador Armando Varricchio and Slovak Ambassador Ivan Korcok will discuss this month as part of a panel hosted by the Denver Project for Humanistic Inquiry and Metropolitan State University of Denver. The two international dignitaries will visit the Center for Advanced Visualization and Experiential Analysis theater in JSSB 420 on Sept. 17 from 2-3 p.m.
"In 1831, Alexis de Tocqueville set sail for the 'new world' in hopes of returning to Europe with insight into American democracy," said Adam Graves, director of D-phi. "Today, Americans interested in sharpening their understanding of the challenges facing our society – from climate change to increasing economic inequality – would benefit from making Tocqueville's Atlantic voyage in reverse, in order to see things from the opposite shore.
"By bringing our students face-to-face with European diplomats and experts, this event will allow them to do just that."
The visiting group is stopping by as part of a cross-country conversation put on by the German Marshall Fund, a Washington, D.C.-based nonpartisan think tank, and partner organization the Center for New American Security.
The Future of Europe and What It Means for the Transatlantic Partnership

Sept. 17

2-3 p.m.

CAVEA theatre – JSSB 420
The panel conversation will be moderated by a D-phi representative. Light refreshments will be served.
This event is free to students and the MSU Denver community, but space is limited – please RSVP today.
Topics: Events
Edit this page