Early Bird
SOARing into the semester
A recap on data and changes to this summer's student orientation, advising and registration sessions.
September 4, 2019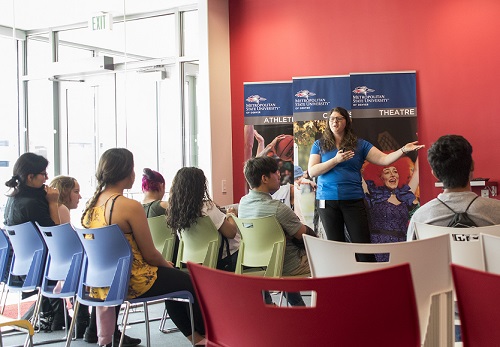 Campus is abuzz with students, including the 2,394 new Roadrunners who took part in student orientation, advising and registration – better known as SOAR.
But before we turn the page on the dog days of the season, we wanted to check in with John Babcock, associate director of orientation, transition and retention for Roadways, on the 25 sessions that recently wrapped.
"This summer's SOARs were a huge success," he said. "We served more attendees than we did last year and added a session specifically for students from Aurora Public Schools.
"With so many people involved, changes take a lot of foresight; we even started planning for 2020 before the 2019 sessions began."
Updates to this year's SOAR included expanded concurrent offerings of Orientación Familiar, MSU Denver's Spanish-language orientation; increased Family Programming, including College 101, Classroom-to-Career Hub career-development offerings; more comprehensive integration of representation from the Center for Equity and Student Achievement; and smoother execution from changes to the event-management system.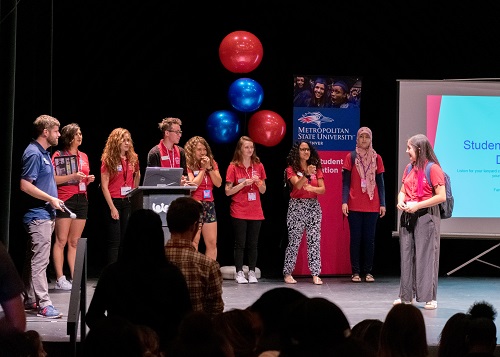 And, with more than 100 people taking part – the likes of which include faculty members, academic advisors, Information Technology Services and multiple student-success offices – it truly is a collective effort.
"Nearly every area of the University is involved in supporting our incoming students, along with their families and guests," Babcock said. "We're always appreciative of our colleagues across campus who make the effort to provide this warm welcome."
It's not just summer, either. As Babcock noted, new students take advantage of onboarding throughout the year, taking the form of offerings for first-time/first-year, veteran, adult and transfer populations, including on-ground and online sessions.
With such a wide variety of options, staying aware and connected proves key in setting new Roadrunners up for success from Day One.
"Being familiar with these processes helps faculty and staff to best support student transition and learning beyond orientation," Babcock said.
Topics: Student Affairs, Student Success
Edit this page