Early Bird
Annual compensation letters coming soon
Look for more details on maintaining CUPA minimums and instituting across-the-board increases.
September 18, 2019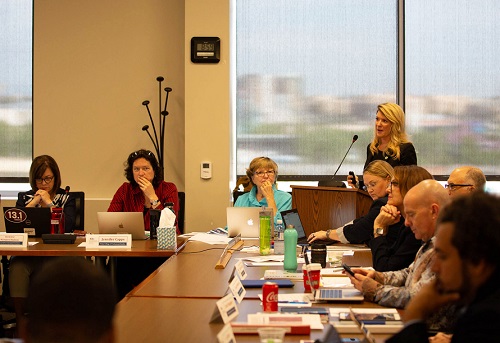 In its September meeting, the Metropolitan State University of Denver Board of Trustees voted to maintain College and University Professional Association minimums and approved a 3% across-the-board pay increase. More details on these decisions will soon be available in annual employee-compensation letters issued by the Human Resources Department.
To expedite the timeline of receipt, and to best serve faculty and staff, this year's letters will be sent via email, the University's official means of communication.
Employees should receive their annual compensation letter through their MSU Denver email address in September or early October.
Please do not hesitate to contact the Human Resources Department at humanresources@msudenver.edu with any questions.
Topics: Board of Trustees, Compensation
Edit this page