Early Bird
Reminder: West Classroom health-investigation town hall
University leaders will update community on test results today at 3 p.m.; livestream will also be available.
August 12, 2019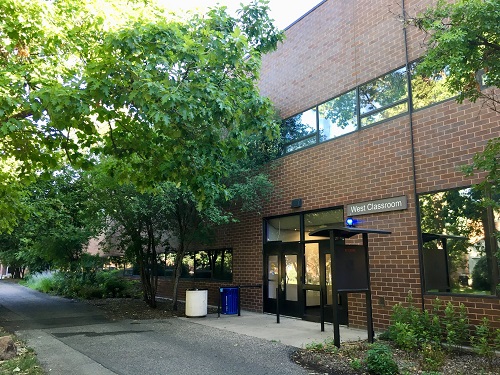 Leaders from Metropolitan State University of Denver and the Auraria Higher Education Center will update the campus community on the West Classroom health investigation today at 3 p.m. at the King Center concert hall. The town-hall meeting will also be livestreamed.
A panel of campus leaders and health experts will answer questions submitted in advance of the event, as well as take questions from the audience. The panel will include Larry Sampler, chief operating officer at MSU Denver; Colleen Walker, CEO of AHEC; and Jonathan M. Samet, M.D., a pulmonary physician, epidemiologist and dean of the Colorado School of Public Health. President Janine Davidson, Ph.D., will also participate in the meeting.
MSU Denver received test results from two independent companies. University leaders reviewed the results and will provide an update at the town hall today.
The University will continue to update its FAQ page as information becomes available.
Submit questions in advance of the town hall to the Early Bird at earlybirdeditor@msudenver.edu.
Faculty and staff with questions or concerns can contact their supervisors, chairs or deans, or MSU Denver's Office of Human Resources at 303-615-0009 or hrinquiry@msudenver.edu. Students can contact the Office of the Dean of Students at 303-615-0220 or deanofstudents@msudenver.edu.
Edit this page