Early Bird
The Learning Nook
New MSU Denver Learning and Development SharePoint site provides valuable resources and learning platform.
August 7, 2019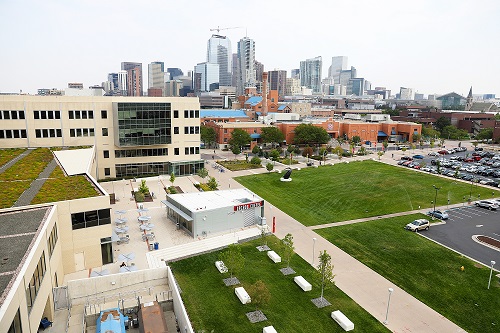 Grounded in best practice for organizational websites (internet) and internal communication and collaboration platforms (intranet), the Learning & Development Office has officially launched the new MSU Denver Learning and Development SharePoint site.
This site replaces the L&D website for providing valuable highlights, communication and resources to support employee learning and development.
"Using SharePoint as a digital collaboration space gives everyone a wide variety of tools to engage in the many teams, task forces and committees they are a part of, providing a super-quick and easy way to publish and share content in draft form. SharePoint also allows us to share process and procedure documents with other members of the University without exposing our processes to the social-engineering threats of publishing that information on our unprotected, publicly facing website."
Evan Bowles, senior IT business analyst
The new Metropolitan State University of Denver Learning and Development site is open to all members of the MSU Denver community (including student employees) and will be dynamic and evolving in alignment with University needs.
Home: On the home page, you will see highlights that link to important topics and announcements, as well as Upcoming Learning Opportunities around campus and through our partners.
Learning Nook 2.0: An extension of this regular Early Bird segment, Learning Nook 2.0 will be an ever-evolving page that provides a variety of in-depth resources to support your learning.
L&D Library: The L&D Library will continue to build over time and provides access to reports, articles and other reading materials to inform your learning on a variety of topics.
L&D Benefits: This page provides important information on the Professional Development Fund and the Employee Tuition Benefit.
Learning Communities: Still in the early stages, Learning Communities are being built for folks who have been through the Time Empowerment and Crucial Conversations trainings.
SharePoint is more than document storage; it is a robust platform for communicating and collaborating. Check out the following resources (beginner to advanced) to learn about using SharePoint and building your own internal site:
Learning SharePoint Online, Beginner, 1 hour 41 minutes
SharePoint Online Essential Training: The Basics, Beginner, 3 hours 17 minutes
SharePoint: Creating Communication Sites, Intermediate, 1 hour 55 minutes
SharePoint Online Essential Training: Beyond the Basics, Intermediate, 2 hours 10 minutes
SharePoint Advanced: Document Creation and Automation, Advanced, 1 hour 30 minutes
Topics: Learning Nook, Professional development
Edit this page