Early Bird
How to make your instruction more effective
Join your colleagues Aug. 15 for the Teaching Effectiveness Institute.
August 6, 2019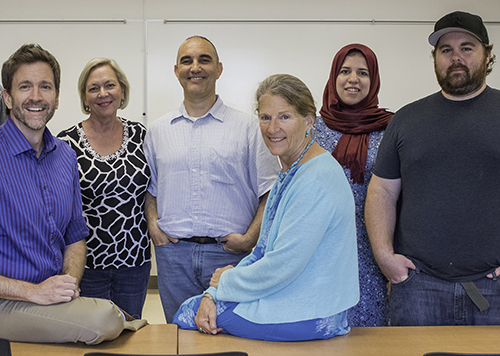 On Aug. 15, the half-day Teaching Effectiveness Institute will offer all Metropolitan State University of Denver faculty members the chance to reinvigorate their teaching practices.
Presented by the Center for Teaching, Learning and Design, the event runs from 8:30 a.m. to 12:30 p.m., with a continental breakfast served at 8:30 a.m.
The schedule is built around interactive sessions, with ample time for discussion and building connections among faculty. The event also includes insights from two 2019 Teaching Excellence Award winners. Lisa Kindleberger Hagan, Ph.D., professor, Psychological Sciences, will discuss ways to engage students in the classroom and online, and Ingrid Carter, Ph.D., associate professor, Teacher Education, will demonstrate and discuss a lesson she uses for preservice teachers on "Thinking About the Nature of Science."
Jeff Loats, Ph.D., director, CTLD, also will present an overview of Just-in-Time Teaching, promoting the JiTT workshop series that will run this fall. Stay tuned for more details.
Register today, and visit the CTLD website to learn more.
Topics: Academics, Center for Teaching, Learning and Design, Professional development
Edit this page