Early Bird
MSU Denver's multipronged approach to battling enrollment decline
If your office is actively working to (re)engage students and boost enrollment, share your ideas with your colleagues.
August 6, 2019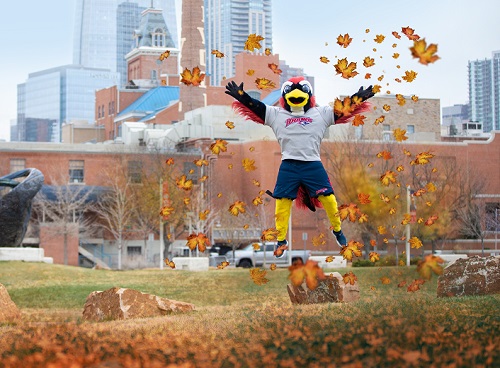 Like other Colorado colleges and universities, Metropolitan State University of Denver is facing declining student enrollment. As each percentage point of lost enrollment translates to a decrease in the University's operational budget, MSU Denver has taken an aggressive approach to (re)engaging students and demonstrating the value of an MSU Denver education. This multipronged strategy spans Student Affairs, Academic Affairs and a number of other offices and departments across the University.
Some enrollment-boosting initiatives – such as fast-tracking transcript evaluations, extending application windows and developing targeted calling, texting and social-media campaigns – are designed to have immediate short-term impact on registration numbers. Temporarily lifting orientation holds for incoming transfer students, for example, will allow more students to dive quickly and easily into MSU Denver.
Concurrently, efforts are underway to develop high-quality, 100% online programs, reengage stopped-out students and more. Honors Program Director Megan Hughes, Ph.D., sends targeted email invitations to incoming transfer students who are honors-eligible (GPA of 3.3 or above and have taken at least 12 credit hours). The email encourages students to enroll for fall classes, and the personalized outreach had an immediate impact on enrollment. In fact, the Honors Program itself is a great example of a high-impact practice and a long-term strategy that contributes to student retention.
Approaching retention and enrollment from both angles will not only increase new student enrollment but will ensure that current students have the support needed to persist to graduation.
"This broad, collaborative effort is really encouraging, and I'm optimistic that our efforts will have a positive impact on enrollment," said Thad Spaulding, interim associate vice president of Enrollment Management. "I am very proud of the work we have put in campuswide to ensure that collaborative efforts and student resources are focused on supporting student success in addition to enrolling students."
To better focus these multiple long- and short-term efforts, share best practices and pave the way for collaboration, the Scholarship Support and Retention area of Roadways is developing a catalog of retention efforts. Nahum Kisner, director of Student Support and Retention, Roadways, is managing a Universitywide SharePoint document that will serve as a clearinghouse of great retention and enrollment strategies.
"I would love to know what the campus community thinks are the best ways to tap into our faculty and professional student-affairs expertise, and how we can adapt and adopt current best practices in retention to fit our unique demographic," Kisner said.
If you have ideas or best practices to share, please contact Kisner. Also, please visit the SharePoint site to see the strategies being employed by your campus colleagues and consider possible partnerships or adaptation in your area.
Interested in other ways to contribute to retention efforts on campus? Contact Student Affairs, Academic Affairs, Roadways or the Council on Academic Excellence and Student Success.
Edit this page