Early Bird
West Classroom update
Read President Janine Davidson's email to the campus community regarding the health investigation.
August 5, 2019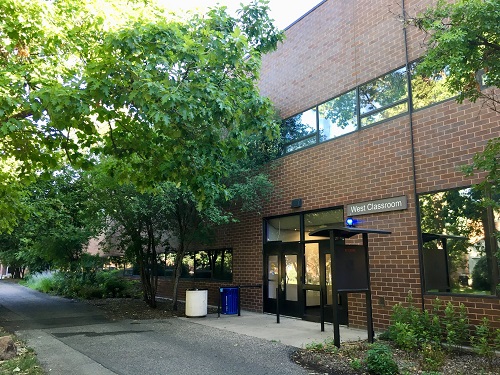 President Janine Davidson, Ph.D., sent the following email message to the campus community late last week, regarding the West Classroom health investigation.
Dear Roadrunners,
As many of you have heard, three current members of our Roadrunner family were recently diagnosed with cancer, and questions have been raised about the safety of the West Classroom where they worked in adjacent offices.
First and foremost, our hearts go out to these colleagues, their families and friends. Nothing matters more than the health and well-being of our faculty, staff and students. Cancer is a disease that has touched many of our lives, and we wish these Roadrunners well in their treatment and recovery.
Second, we take the concerns about the West Classroom very seriously. I visited the building (last week) and talked with faculty, staff and students, and have connected with others by phone and email, and I'll continue to do so.
While there is no prior data to indicate the building is unsafe, we immediately hired two independent companies to conduct environmental tests in the area of concern. If something is wrong, we will take whatever action is needed to protect our Roadrunner family.
We will receive the results of these tests on Aug. 8. We will review results on Aug. 9 and share what we learned with the University community when faculty return to campus on Monday, Aug. 12, at a town hall meeting at 3 p.m. in the King Center concert hall.
Faculty and staff with questions or concerns can also contact your supervisor, chair or dean, or MSU Denver's Office of Human Resources at 303-615-0009 or hrinquiry@msudenver.edu. Students can contact the Office of the Dean of Students at 303-615-0220 or deanofstudents@msudenver.edu. We also have a FAQ here with more resources for the campus community.
Sincerely,
Janine Davidson, Ph.D.
President
Topics: Events, President Davidson
Edit this page