Early Bird
Culture and Workplace advisory council announces 2019 meetings
Faculty and staff members are invited to share their ideas for action and improvement.
August 28, 2019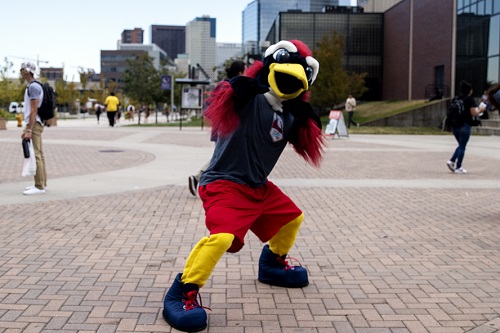 Metropolitan State University of Denver faculty and staff are welcome to attend the upcoming meetings of the President's Advisory Council on Culture and Workplace.
The group — co-led by Bill Carnes, D.M., professor, Management, and John Kietzmann, associate director of athletics for marketing and promotions/external relations — focuses on building a positive and engaging workplace culture for all employees across all levels, departments and offices.
The group will kick off its first meeting of the new academic year by reviewing previous accomplishments, and future meetings will focus on new and innovative ways to make MSU Denver an even better place for current and future employees. Council meetings are open to all MSU Denver faculty and staff members, and dialogue and participation are encouraged.
Sept. 4
9:30-10:30 a.m.
Tivoli 320
Oct. 1
3:30-4:30 p.m.
Regency Athletic Complex Multipurpose Room
Nov. 6
9:30-10:30 a.m.
JSSB 400
Dec. 3
3:30-4:30 p.m.
Tivoli 320
The purpose of the advisory councils is to create a structure in which people from every corner of campus can work together to address issues of critical importance to MSU Denver. They are intended to provide an inclusive forum to bring forward the best ideas for making our University more effective and successful in achieving its goals.
Topics: Advisory Council, Community
Edit this page