Early Bird
LinkedIn Learning for all Roadrunners
The vast library of the skills platform formerly known as Lynda is now available to students and alumni, along with faculty and staff.
August 22, 2019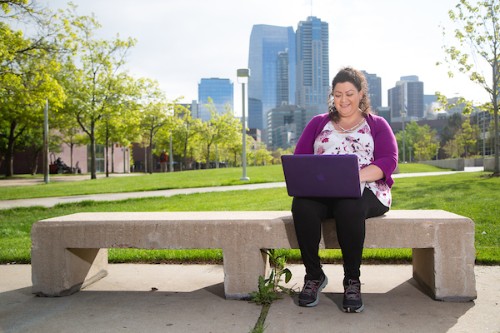 The training-and-development platform Lynda has been around for a while now. But with its acquisition by professional network LinkedIn in 2015, the opportunities to develop and display industry-specific skills grew immensely.
Similarly, Lynda as a resource for Metropolitan State University of Denver faculty and staff is expanding to the entire Roadrunner community – rebranded as LinkedIn Learning.
"This gives student and alumni access to a vast library of course materials," said Matt Griswold, associate vice president of online learning at MSU Denver. "And it's always growing – there's about 50 courses added each week."
Study options include individual courses or full learning paths in topics such as 21st-century skills (collaboration, communication, leadership), programming languages (C++, Java, HTML5), graphic-design software, business skills and more.
Another benefit is the integration into LinkedIn as the most popular professional social network, Griswold said.
"Users will get recommendations for other courses; once completed, these will auto-populate in their 'skills' profile section," he said. "Additionally, firms and corporations have access to LinkedIn recruitment software that searches LinkedIn accounts, and the MSU Denver community will now have more specific and rich professional-background and -skill detail within their profiles."
This last point is critical to help showcase to potential employers the on-the-job skills MSU Denver students already draw acclaim for, and why student services at the University is already planning programming for the platform.
So, if this helps individuals land a job, what's the value in a college degree?
"Our online, hybrid and face-to-face courses are growing more immersive by the day," Griswold said. "The breadth and depth of instruction led by our faculty is comprehensive, and a platform like this helps us supplement student learning and skill development."
Click here to connect your LinkedIn account to the LinkedIn Learning platform.
Edit this page