Early Bird
From Davidson's Desk
Welcome Back, strategic-planning update and Homecoming
August 22, 2019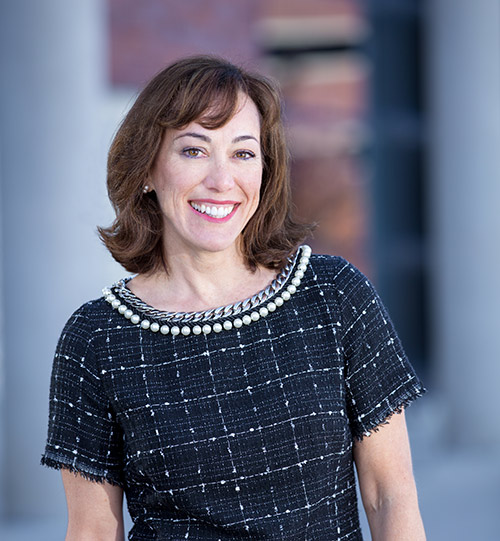 Dear Roadrunners,
Fall semester is here! I hope all of you were able to take some time to rest and rejuvenate this summer. As is always the case at Metropolitan State University of Denver, we are ready to hit the ground running.
As you start to make plans for the new semester, I wanted to be sure you had a few important events on your calendars. On Sept. 10, I'll host the President's Welcome Back in the King Center. We'll serve breakfast at 8 a.m. and get the program started at 9 a.m. I see this annual tradition as a dialogue about the state of the University. The conversation will be facilitated by Faculty Senate President Katia Campbell, Ph.D. Please RSVP to reserve a seat and submit a question, or bring your question with you that day.
We're also going to celebrate the launch of our refreshed brand at Welcome Back. You'll be the first to see our new MSU Denver video and get the latest branded swag. Some of you have already gotten a taste of the ad campaign as part of our Brand Certification Program, but we'll share even more at this event.
The same week, we're also hosting TEDx MSU Denver. The daylong event Sept. 12 will bring new people to the University to learn about how we are reimagining what is possible in higher education. There will be 17 TED talks, eight of which will be given by faculty members, and two performances that will feature students. To me, the day will be a showcase for our school, and I'd like for as many of you as possible to be there. Faculty and staff get a discounted price on tickets.
The latest event in our President's Speaker Series will take place Sept. 26. We'll welcome emergency-room physician and author Sampson Davis, M.D., who will speak about health equity. Come hear his amazing story and learn how his work ties into the goals of our Health Institute. The event is scheduled from 2-3:15 p.m. in St. Cajetan's, with a book signing and reception to follow.
As you might have heard, we've moved Homecoming to the fall this year. This exciting tradition is about building community, supporting our athletics teams and recognizing our impressive alumni. Check out the full slate of Homecoming events scheduled from Sept. 30 to Oct. 6. That weekend is a great time to cheer on our Roadrunners student-athletes. Our men's and women's soccer teams will host a Friday-night doubleheader Oct. 4 at the Regency Athletic Complex. On Oct. 5, our cross-country team competes in the morning and the volleyball team plays that afternoon.
Lastly, MSU Denver's strategic planning efforts will continue throughout the semester, and we want as many people as possible to have a voice in the future of our University. Follow the Early Bird for more information on how you can get involved.
I hope you're as excited as I am to get the semester started. I look forward to seeing you at Welcome Back.
Sincerely,
Janine Davidson, Ph.D.
President
Edit this page