Early Bird
Participate in the fall Process Improvement Showcase
Faculty, staff and students are invited to share what's working for them with the rest of MSU Denver.
August 21, 2019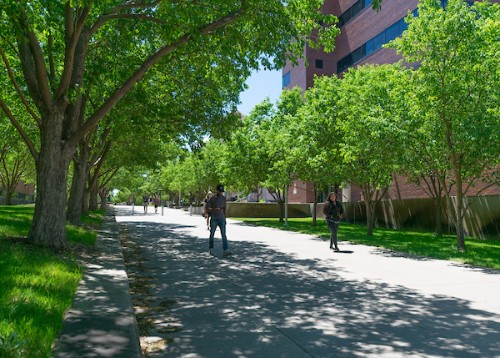 Have you made a recent improvement or change in your area that made a positive impact on the student, staff or faculty experience? There is no change or impact too small to share, ranging from improving workplace organization to a complete process redesign.
Metropolitan State University of Denver is hosting our first Process Improvement Showcase to facilitate this excellence, and you're invited to participate!
Save the date of Sept. 19 in the CAVEA from 9 a.m.-1 p.m. for a day of innovation and recognition.
What is a Process Improvement Showcase, you might ask?
Faculty, staff and students are engaged in small and large-scale improvements occurring across campus every hour of every day. The Showcase is an opportunity for individuals, units and teams to share their change work with their colleagues and the campus community, learn from one another and celebrate one another's successes. The showcase will be held in an open-house format with presentations and breakout sessions.
By participating, you'll learn from your colleagues, recognize the great work that's already happening and help contribute to the culture of learning that's part of MSU Denver's fabric.
You're invited to submit a one-slide presentation about the improvement in your area. (Presentation time will range from 5-10 minutes, depending on the number of submissions received, and will be done in a round-robin/open-house format.)
Please email Sarah Buller for the submission template and visit the process-transformation webpage for more information.
We look forward to showcasing and supporting your great process-improvement and change work!
Edit this page