Early Bird
Policy Advisory Council kicking off
Aug. 29 meeting to discuss political activity, 3D printing protocols and more.
August 21, 2019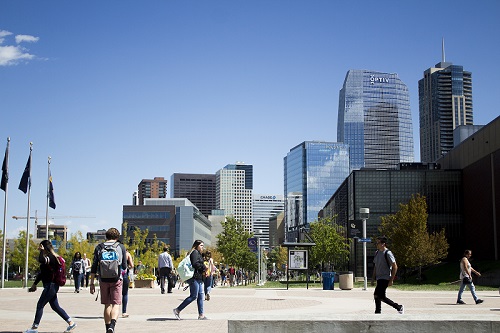 At its Aug. 29 meeting, Metropolitan State University of Denver's Policy Advisory Council will discuss a proposed 3D-printing policy for supervisors and students who print composites on University-owned 3D printers. The council will also vote to recommend a policy regarding political activity and lobbying that provides guidance to employees and students who participate in advocacy efforts to influence public policy, including state and federal legislation.
The full agenda is available on the council's team site.
Get Involved
MSU Denver's Policy Advisory Council provides recommendations to University leadership, including the President's Cabinet and Board of Trustees, on operational and governance policies. All employees and students are welcome. To join, contact council Co-chairs Sheila Rucki, Ph.D., rucki@msudenver.edu, and Nick Stancil, Esq., nstancil@msudenver.edu.
Future Meetings
Sept. 26
Oct. 24
Nov. 21
Meetings are held from 3-4:30 p.m. in the Jordan Student Success Building, President's Office Conference Room 440A.
Edit this page