Early Bird
MSU Denver faculty in the media
Members share their expertise with the community.
August 20, 2019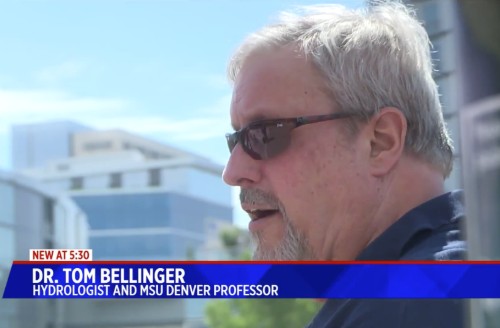 The MSU Denver faculty brain trust reaches almost every corner of the academic spectrum, and we are always proud to see Roadrunners sharing their knowledge. Each month, the Early Bird highlights a few faculty members who have served as subject-matter experts on timely news topics – providing dynamic perspectives on critical issues.
Here's a sampling from July:
Emory Wilder, a faculty member and medical doctor, spoke to Colorado Community Media on July 2 about the medicinal benefits of cannabidiol (CBD) for a variety of ailments.
Andrea Borrego, assistant professor of criminal justice and criminology, and Steve Beaty, professor of mathematical and computer sciences, interviewed with the Denver Post on July 9 about people's perception of crime compared with reality and privacy concerns in using license-plate readers to record every vehicle passing select Denver-area neighborhoods.
Tom Bellinger, affiliate professor of atmospheric sciences and a hydrologist, shared his expertise with Fox31 on July 16 about the "unusual" conditions that have led to dangerously high water levels this summer across Colorado.
Bob Hancock, professor of biology, was interviewed by 850KOA on July 22 about mosquitoes and what to be aware of with summer temperatures approaching record highs in Colorado.
Stacey Hervey, affiliate professor of criminal science and criminology, spoke with Denver7 on July 26 about a man who went to jail after refusing to give up his cellphone pass code.
For a full list of faculty featured as experts in the media, visit MSU Denver in the News.
Edit this page