Early Bird
Clean out your old data, devices and accounts
Consider getting rid of old files before heading into the new semester.
August 15, 2019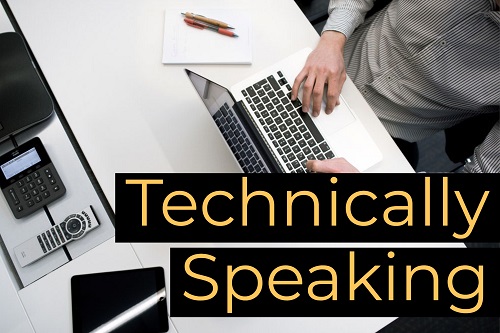 In an informational age, it's easy to underestimate just how much data one person can accrue –and how much of that data is redundant, unneeded or unused. Many people have accumulated piles of old equipment with local data storage, such as USB sticks, mobile phones, computer hard drives, CDs, DVDs and more. And with social media, web shopping, cloud storage and other online services requiring separate accounts, personal information and data can be difficult to keep secure, consistent and up to date. Information Technology Services recommends periodically assessing and disposing of old data and data-storage equipment and would like to share some details on how to do this.
Clean cloud storage and files: Cloud storage can function as a convenient repository for all sorts of information, both personal and professional, but you should still consider periodically clearing out data that you won't need in the future. Even if you use cloud storage as a backup solution, you should think about what data are critical to keep backed up for long periods. When deleting information related to your work at Metropolitan State University of Denver, however, remember to protect FERPA, HIPAA and other sensitive data according to the University's Data Classification Policy.
Understand securely deleting files: Completely removing a file from a personal computer's hard drive is not as simple as removing it from the trash or recycle bin. This may make the data unavailable for users of the computer, but if you donate or sell the computer without taking any more steps, the next owner may be able to access those files directly from the computer's hard drive. Always make sure your data have been securely deleted from a personal computer or other device before you get rid of it. The United States Computer Emergency Response Team has written an article detailing several methods for securely deleting files. For MSU Denver computers, ITS routinely backs up, wipes and overwrites the hard drive of any returned equipment, regardless if it's redeployed or decommissioned afterward.
Reset old devices before getting rid of them: While it may take multiple steps to securely delete the information from a personal computer, more specialized devices such as smartphones, tablets and gaming consoles usually have a "hard reset" function that will bring the device back to factory settings and remove your data securely. The device provider or manufacturer should be able to help you locate the necessary setting or utility to do this.
Keep your social-media presence clean: Try to minimize the amount of personal information you display on social-media accounts, particularly to untrusted or anonymous individuals. Most sites offer this as a privacy option in your account settings, but you may also consider removing personally identifiable information altogether, especially if you don't use the platform very much. If you haven't logged in to a social-media platform in years, you should consider whether you will still have any reason to use it anymore; if not, you should consider closing the account entirely. The fewer places you have personal information stored online, the better!
Close old shopping and rewards accounts: If you don't regularly shop on a particular site, consider removing any saved payment or personal information from your account there or even closing the account entirely if having one isn't necessary to make the occasional purchase. Most retail sites allow for making purchases as a guest, reducing the likelihood that your information will be saved.
If you have any questions or concerns, please contact the ITS Helpdesk at 303-352-7548 or support.msudenver.edu.
Edit this page