Early Bird
Don't forget the Enrollment Management Data Series presentation on Thursday
Learn about student-retention trends and how your colleagues are supporting retention efforts.
August 14, 2019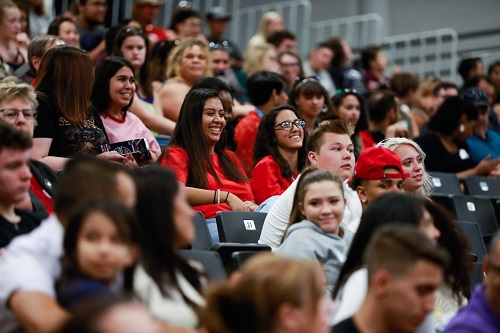 Join your Metropolitan State University of Denver colleagues Thursday for the next installment in the Strategic Enrollment Management Data Series, Retention Data: Altitudes and Attitudes.
Hosted from 2:30-3:30 p.m. in the Office of Enrollment Management website, the presentation will examine trends in retention rates from the forest to the trees – and highlight tactics used by Metropolitan State University of Denver faculty members to encourage student retention. All MSU Denver faculty and staff members are encouraged to attend.
Starting with a high-level view of retention for the University as a whole, presenter Sean Petranovich, Ph.D., lead data scientist for MSU Denver's Business Intelligence team, will then zoom in, showing trends for colleges, schools and departments. The presentation will also unpack the concept of retention from a data-driven perspective and show what retention trends look like at different "altitudes."
Petranovich will also cover common strategies used by current MSU Denver faculty for promoting student-retention efforts.
Learning outcomes and goals include:
Learning about the concept of a retention rate
Understanding how retention rates differ between schools/colleges and between departments
Considering retention-promoting strategies used by current MSU Denver faculty
To learn more, please contact Allie Dirks or visit the Center for Advanced Visualization and Experiential Analysis.
Topics: Enrollment, Student Success
Edit this page