Early Bird
Faculty Citings
An overview of recent MSU Denver faculty publications and presentations.
August 12, 2019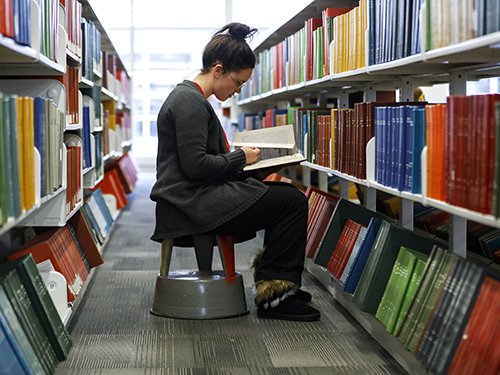 Metropolitan State University of Denver faculty members publish research in some of the world's most prestigious academic journals and share their knowledge at conferences across the globe.
Here's an overview of their recent work:
James Aubrey, Ph.D., professor, English
Letter to the Editor
Published in the Times Literary Supplement, July 12, 2019, issue.
Steve Beaty, Ph.D., professor, Mathematical and Computer Sciences
Panelist: Proving Cybersecurity Effectiveness
FutureCon CyberSecurity Conference, Denver, July.
Co-sponsored by the MSU Denver Master of Science in Cybersecurity program.
Roberto Forns-Broggi, Ph.D., professor, Spanish; chair, Modern Languages
Eco-Short film
"A Kink in the Chain: Literature, Ecocinema and Large-Scale Environmental Impunity in Latin America and Beyond"
Presented at the Association for the Study of Literature and Environment Conference, 2019.
Paper
"Cosmopolitan Communication and Ecological Consciousness in Latin America: Miguel Gutiérrez's Babel, el paraíso"
Published in the Routledge Handbooks in February 2019.
Raj Khandekar, Ph.D., professor, Management
Paper
"The ZP Framework and Effective Leadership Behaviors in Problematic, Non-Problematic and Issue-ridden Situations"
Accepted for publication in the FIIB Business Review.
Robert Preuhs, Ph.D., professor, Political Science
Article
"Pack Your Politics! Assessing the Vote Choice of Latino Interstate Migrants"
Published in Cambridge University Press, April 2019.
Johann Snyman, Ph.D., professor, Management
Paper
"The Streaming Television Industry: Mature or Still Growing?"
Accepted for publication in the Journal of Marketing Development and Competitiveness.
Christopher Stewart, assistant professor, Management
Paper
"Coexisting Values in Healthcare and the Leadership Practices That Were Found to Inspire Followership Among Healthcare Practitioners"
Published in the Journal of Values-Based Leadership Volume 12, Issue 2, 2019.
Edit this page