Early Bird
Free film series brings Mongolian experience to Denver
Co-sponsored by the Department of Earth and Atmospheric Sciences, screening of "The Eagle Huntress" highlights the intersection of nature, people and place.
July 9, 2019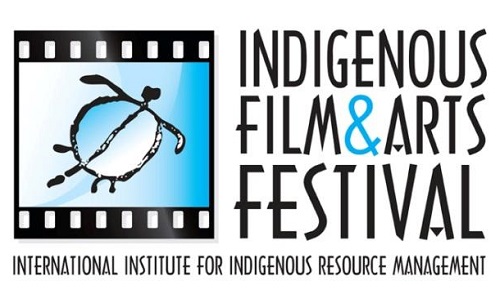 On Wednesday evening, travel from the Mile High City to the grasslands of Mongolia, courtesy of the International Indigenous Film Series. This week's selection, "The Eagle Huntress," transports viewers to a nomadic Kazahk community that is home to 13-year-old Aishoplan Nurgaiv, the first girl in 12 generations to train as an eagle hunter.
The award-winning film charts Nurgaiv's experience of challenging social and gender norms, but it also underscores her changing environment. Viewers will see how climate change is affecting her community of nomadic herders — who report shifting weather patterns, drying landscapes and concerns about water resources — and how indigenous practices can coexist with modernizing and universalizing forces such as communism and capitalism.
Held every second Wednesday at the Denver Museum of Nature and Science, the series has become a course staple for Sara Jackson Shumate, Ph.D., geography lecturer in the Department of Earth and Atmospheric Sciences at Metropolitan State University of Denver. Jackson Shumate's Land Use, Culture and Conflict students have been attending the film series as part of their course work for the last four years and have conducted research for the International Institute for Indigenous Resource Management, which organizes the festival. This layering of social, environmental and academic experiences reflects the EAS Department's interdisciplinary approach, which challenges students to think about their course work from new perspectives.
"Indigenous peoples are frequently those most affected by environmental degradation — and are at the forefront of movements to improve the well-being of people and the planet," Jackson Shumate said. "In the Department of Earth and Atmospheric Sciences, we study a vast range of issues that affect indigenous peoples, from sustainable development to climate change to water-resource management to mining impacts. We also apply a variety of research methods such as GIS (geographic information system) to teach students how to find evidence-based solutions."
Jackson Shumate hopes students and attendees will develop a deeper understanding of the indigenous cultures of Central Asia, including the complex role of women in Mongolia's Kazakh culture, all through an environmental lens.
"Grasslands are some of the most sensitive ecosystems to climate change, and I would invite people to consider the future of eagle hunting as not only dependent on changing social norms but also an environment that can support eagle hunting as an economic and cultural practice," she said. "Inspiring the public, and potential students, to consider the interconnectedness of nature, people and place helps them to better understand the major environmental challenges we face."
Visit the International Indigenous Film Series page to attend the screening and learn more about upcoming events. Doors open at 6 p.m., and the film begins at 6:30 p.m. Admission is free.
Topics: Events
Edit this page