Early Bird
Faculty Citings
An overview of recent MSU Denver faculty publications and presentations.
July 8, 2019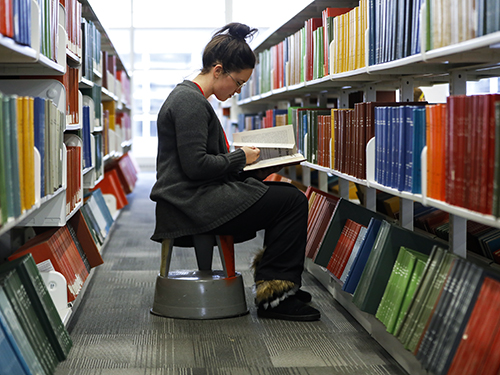 Metropolitan State University of Denver faculty members publish research in some of the world's most prestigious academic journals and share their knowledge at conferences across the globe.
Here's an overview of their recent work, including a few student citations:
Shannon Campbell, Ph.D., associate vice president, Graduate Studies
Co-authored with Laura Castañeda, Ed.D., professor, Annenberg School for Journalism and Communication at the University of Southern California
Paper and presentation
"Examining the State, Relevance and Trajectory of Journalism and Public Relations Education: A Survey Examination of ACEJMC-Accredited Programs"
Presented at the Fifth World Journalism Education Congress, Paris, July.
Gina Cook, assistant professor, management, Business
Paper and presentation
"Opportunities for Development of Local Luxury Brands in the Czech Republic"
European Marketing Academy 2019 Regional Conference, sponsored by the Department of Marketing of Saint Petersburg State University of Economics. September 2019, St. Petersburg, Russia.
Kishore Kulkarni, Ph.D., distinguished professor, Economics
Paper
"Who Will Lead Global Growth? Slowing Trends Are the 'New Normal'"
Published in Volume 20, Issue 3 of Global Business Review.
Textbook
"Principles of Macro-Monetary Economics" Sixth Edition.
Published by Kendall Hunt Publishing, 2019.
Cynthia Kuhn, Ph.D., professor, English
Short story
"The Blue Ribbon" in Mystery Most Edible. Published by Wildside Press, May.
Novel
"The Subject of Malice" No. 4 in the Lila Maclean Academic Mystery series. Published by Henery Press, July.
Shawn Meek, assistant professor, communication design, Art
Foodu
Recipient of 2019 Graphic Design USA American Web Design Awards.
Have you published recently? Share the good news by emailing earlybirdeditor@msudenver.edu.
Edit this page