Early Bird
Tips to make the most of your four-day weekend
No matter your hobby, interest or energy level, RED has great stories and ideas to help you enjoy the holiday.
July 3, 2019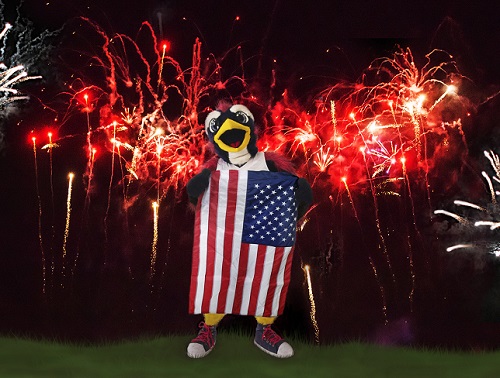 As Metropolitan State University of Denver heads into an extended holiday, it's a great time to revisit RED. The University's official newsroom has some great ideas for making the most of your long weekend.
For those traveling near or far:
If you're flying the friendly skies, enjoy this article about how MSU Denver's aviation program has helped a whole family of pilots take off.
Considering a staycation? Learn how one School of Hospitality, Events and Tourism student is honoring his native Hawaiian values through a fellowship with a downtown hotel.
Before you head to Coors Field for tonight's fireworks game, read up on Roadrunner Matt Malkin, who recently signed as a free agent with the San Francisco Giants.
For the backyard BBQ masters:
Find the perfect bourbon to pair with your burgers and brats — or snag some of Tivoli Brewing Co.'s best.
Don't forget the tunes. Rock out to South Carolina Lowcountry quintet Ranky Tanky or emerging local artists studying at MSU Denver at DIME.
For the outdoorsy crowd:
These 17 hikes offer great examples of Colorado's geological diversity. Bring your camera to capture dinosaur fossils, ancient ruins, waterfalls and more.
If you plan to hit the water this weekend, be safe and read how epic winter and spring snowfalls are affecting our rivers, reservoirs and more.
It looks like great weather for exercise. Learn how ditching your car for pedal power can add years to your life, boost your mood and save you money.
And for the indoorsy crowd:
Are esports more your speed? Learn how competitive gaming is exploding across the globe.
Here are a few more for the climate-control crowd. Tackle Peter Jackson's WWI documentary "They Shall Not Grow Old," and read about the technology that made it possible. Then learn how "Game of Thrones" became a global obsession (and the focus of a new MSU Denver class).
Enjoy your weekend, and stay tuned to RED for more great stories.
Edit this page