Early Bird
Roadrunners invited to second C2 Hub info session
This Wednesday, faculty, staff and students can see how the Classroom to Career Hub project-planning process is progressing.
July 29, 2019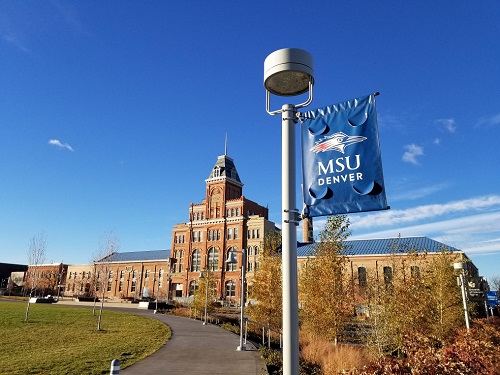 Please join the Office of Student Affairs on Wednesday for the second Classroom to Career Hub project-planning session. Representatives from architecture firm Perkins & Will, the firm selected to guide the C2 Hub building program-planning process, will lead the session and answer questions.
Perkins & Will gathered a lot of information from staff, faculty and students during the first workshop in June. The team is now ready to share an overview of the themes that were discussed and welcomes participation from the campus community.
Wednesday

12:15-1:15 p.m.

Auraria Campus, Jordan Student Success Building – Room 330C

Seats are limited. Please RSVP by emailing Thuy Phan by noon Tuesday.
The C2 Hub is intended to be a revolutionary space for the Metropolitan State University of Denver campus, where employers, students, alumni, faculty and staff engage through "planned collisions," resulting in work-based learning, mentorship or the "next big thing." The program plan includes a potential new building as well as the backfill into existing buildings. Learn more at Classroom to Career Hub Process webpage.
Topics: Classroom to Career Hub
Edit this page