Early Bird
Tomorrow is (Roadrunner Red) Friday …
… so show up in style, and show off your MSU Denver pride.
July 25, 2019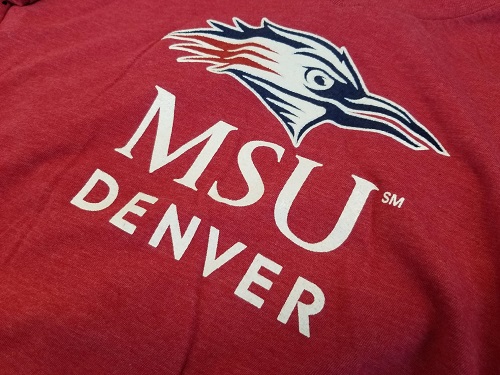 This Friday, don't forget to wear your Roadrunner Red!
At the end of each workweek, Metropolitan State University of Denver paints the town red, so bust out that T-shirt, polo, button-down, sweater, necktie, bowtie or anything that shows off your University pride!
Snap a photo of yourself, your family and friends, your co-workers and students, or even your pets wearing MSU Denver red regalia. Then, share your photos using #RoadrunnerRed on Facebook, Twitter or Instagram.
Topics: Community
Edit this page