Early Bird
Test this Hypothesis
Help the Center for Teaching, Learning and Design pilot a new Blackboard app this fall.
July 23, 2019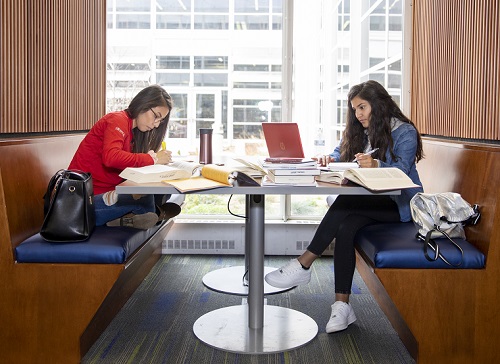 Are you looking for a way to increase students' engagement in course readings? Consider joining the Center for Teaching, Learning and Design's upcoming pilot of the Hypothesis Blackboard app.
Hypothesis Blackboard brings discussion directly to course content by enabling students and faculty to add comments and start conversations in the margins of their texts. Collaborative annotation engages students more deeply in course readings, turning reading into a social act, and gives faculty a view into how students are reading. It also integrates social reading into learning environments as a close-reading and a community-building tool.
Hypothesis will provide the following support for Metropolitan State University of Denver pilot participants:
Jeremy Dean, Ph.D., director of Education for Hypothesis, together with an MSU Denver faculty member with experience in collaborative annotation, will host an introductory webinar Aug. 5 from 1:30-2:30 p.m. The webinar will be recorded for those who cannot attend.
Pilot participants will receive 1:1 consultations for design and support using the Hypothesis Blackboard app in their course.
Open educational resources and guides for using Hypothesis in the classroom.
Faculty participating in the pilot must:
Commit to using Hypothesis in a face-to-face or online course, but there is no minimum requirement for how much the app is used.
Provide feedback. The pilot will be run similarly to a Faculty Learning Community, with a few meetings during the semester allowing faculty to come together and discuss their use of the tool. Meetings will not be mandatory.
This pilot will be a great opportunity to try out a terrific learning tool. If you are interested in joining the pilot, contact Meredith Flynn, mflynn14@msudenver.edu, 303-615-0421.
Learn more about how you might incorporate Hypothesis in a class.
See an example of an interesting annotation assignment.
Topics: Academics, Center for Teaching, Learning and Design
Edit this page