Early Bird
MSU Denver welcomes new AVP for Human Resources
Stacy Dvergsdal will join the University community Aug. 12, focusing on employee engagement and culture.
July 2, 2019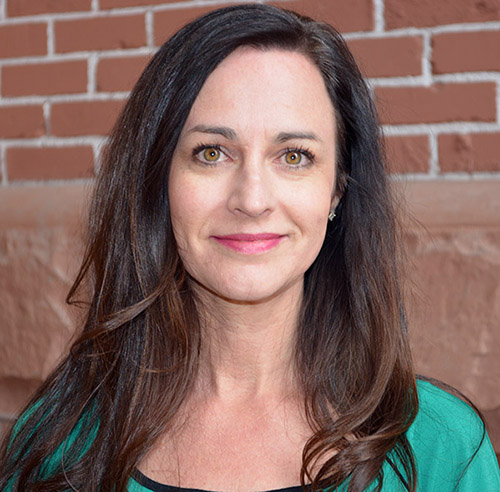 Metropolitan State University of Denver has selected Stacy Dvergsdal to serve as associate vice president for human resources. Dvergsdal will begin her new role Aug. 12, building on more than 20 years of experience in strategic human-resource management, culture, engagement, inclusion and organizational development.
"This role is so critical to MSU Denver's continued success, and Stacy's expertise in leadership development, employee engagement and culture-building made her an ideal fit," said Larry Sampler, vice president of Administration and Finance and chief operating officer. "She has an exciting vision for helping our employees realize their full potential — and for making MSU Denver a career destination for other great leaders."
Dvergsdal has served as director of culture, engagement and values-based leadership for Denver Public Schools since 2012. There, she has led a strategic team in transforming the organization's culture, engaging educators and increasing employee-retention rates. Her efforts have boosted employee participation in engagement surveys, and leader effectiveness has improved by 20 percentage points over the past seven years. She has designed, developed, implemented and evaluated five values-based leadership-development programs, which resulted in a 30% promotion rate and 70% retention of leaders.
Additionally, Dvergsdal led the DPS Human Capital team for the African American Equity Task Force, a group tasked with helping to close the opportunity gap for African American employees. The team implemented a number of organizational-development efforts including stay interviews, affinity groups and mentoring programs for educators of color. Her efforts have earned DPS several awards, most notably the 2013 Excellence in Diversity Strategy and Initiatives Award from the Colorado Society for Human Resource Management.
Dvergsdal has taught courses in strategic human-resource management, organizational development, leadership, talent management and total rewards, employment law, and change management for 15 years as an affiliate faculty member at Regis University. From 2006-08, she also served as the training and organizational-development specialist for Janus Capital Group (now Janus Henderson), where she developed, launched and facilitated programs on transformational leadership, emotional intelligence, mentoring cohorts, employee development, diversity and inclusion, and team development.
"I'm a first-generation graduate, and education was key to my transformational journey and current career endeavors as an organizational psychologist," Dversgsal said. "I'm excited to join the MSU (Denver) community and lead and empower the HR team to create a culture through strong relationships where all members feel valued and that they belong."
Topics: Hiring
Edit this page