Early Bird
Next Policy Council meeting will cover compensation, animals on campus
Faculty, staff and student employees are invited to attend the meeting and review proposed policies online.
July 10, 2019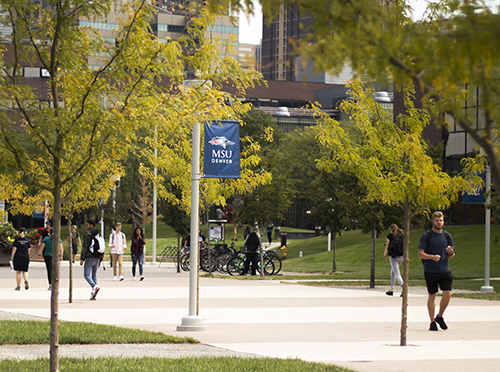 At its Thursday meeting, the University Policy Advisory Council will discuss policies on exempt administrator/staff compensation, animals, facilities use and more.
A revised Intellectual Property Policy is available for University community review. Please read and comment on the proposed policy by Aug. 9 by visiting the policy website and clicking "Comment on a Policy."
University Policy Advisory Council meetings are open to all faculty, staff and student employees. The council is reviewing its foundational documents, including its charter and goals. Following its July meeting, the council meets next Aug. 29 and Sept. 26.
To find a University policy, visit the University Policy Library. If you have policy questions, please contact Policy Administrator Megan Jones at 303-605-5231 or policy@msudenver.edu.
Topics: Policy Update
Edit this page