Early Bird
MSU Denver faculty in the media
Members share their expertise with the community.
July 10, 2019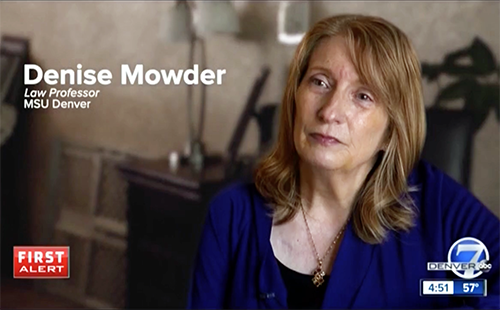 The Metropolitan State University of Denver faculty brain trust reaches almost every corner of the academic spectrum, and we are always proud to see Roadrunners sharing their knowledge. Each month, the Early Bird highlights a few faculty members who have served as subject-matter experts on timely news topics – providing dynamic perspectives on critical issues.
Here's a sampling from June:
Harvey Milkman, Ph.D., professor emeritus of psychology who also teaches at Reykjavik University in Iceland, was interviewed by Sun Journal on June 28 about the "Iceland Model." Milkman helped develop the model to address the country's teen drug and alcohol abuse.
Aaron Brown, Ph.D., professor of mechanical engineering, interviewed with Diario de León on June 23 about his participation in the International Cooperation Congress in Leon, Spain, encouraging engineering students to get involved in humanitarian engineering.
Denise Mowder, J.D., Ph.D., associate professor of criminal justice and criminology, interviewed with Denver7 on June 21. Mowder discussed former Chicago City Council Representative Willie Cochran's defense for avoiding jail time for his corruption conviction.
Jeffrey Forrest, Ph.D., chair and professor of aviation and aerospace sciences, interviewed with the Denver Post on June 20 about Bye Aerospace's efforts to get its electric aircraft certified for pilot training by the Federal Aviation Administration.
Robert Hazan, Ph.D., chair and professor of political science, interviewed with the Associated Press on June 3 about campaign attacks between Denver mayoral candidates Michael Hancock and Jamie Giellis. The story appeared in more than 200 outlets nationally, including the Washington Post.
For a full list of faculty featured as experts in the media, visit MSU Denver in The News.
Topics: Excellence, Inclusive leadership
Edit this page