Early Bird
Sci-Fi Film Series returns with an impressive lineup
This year, Professor Vincent Piturro and Museum of Nature and Science experts present films that bring the genre back down to Earth.
June 6, 2019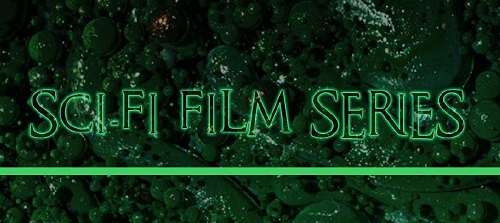 The annual Sci-Fi Film Series is one of the most popular series in the history of the Denver Film Society. Mixing art, science and engaging debate, each screening leaves audiences educated, entertained and perhaps more appreciative of the genre.
Vincent Piturro, Ph.D., chair of the Metropolitan State University of Denver Film and Media Studies Program and the series' co-curator, notes that most people's definition of science fiction is quite limited, and the series helps push those limits. For example, in this year's lineup, there are no aliens (unless you read "Contact" a certain way) or space battles and only one of the films takes place on another celestial body.
"That's the beauty of sci-fi: It is firmly planted on Earth," Piturro said. "While many times it is set in the future, it tells us more about today and what it means to be human."
Piturro talked with the Early Bird about working with scientific partners at the Denver Museum of Nature and Science to develop the thought-provoking series, and why it has developed such a devoted following.
How did you select this year's films? Were there specific requests from fans?
We do get requests, and we try to incorporate them whenever possible. We've had requests for "Contact" before, so we added it to this year's program. And every year, we send out a call to the Denver Museum of Nature and Science scientists for films they are interested in doing. They usually come up with a list of about 15 to 20 films; then, Museum Adult Programs Coordinator Jessa Phillips, Denver Film Society Artistic Director Brit Withey and I narrow down. Our challenge is to find films with enough science to discuss while still being full of thematic depth. We also try to mix in smaller, independent films with the bigger names.
One other note on this year's series: Just after we finished the series lineup this year, Brit Withey passed away unexpectedly. He was another creator of the series, and we worked together for over 15 years. We are dedicating the series to him this year. He will be missed.
How do you and your museum partners break down a film and tackle its scientific and cinematic aspects?
We each do our own research, independently, before the screenings. We correspond by email in the weeks before the event and then meet in person before our particular night. I concentrate on the cinematic aspects, and the scientists concentrate on the science. When we meet, we mesh the two for a seamless and coherent presentation. Most of the scientists are repeat presenters now, and with some of them we have been working together for nine years. I have developed a great rapport with all of the scientists, and I have learned quite a bit. I have a particular interest in astrophysics and have been studying it now for several years. So we each add to the other's analysis.
Is there a film in this year's lineup that you're particularly excited to screen or one you anticipate will inspire some great debate?
"Donnie Darko"! Brit was particularly excited about the film this year, and if you grew up in the 1980s, it is a joy. It also has a great cult following since its release in 2001. "Jurassic Park" should also be a fun night — it has interesting science, and cinematically it is one of the more important films of the last 30 years. It changed the way films were made.
Topics: Events
Edit this page