Early Bird
Three ways to get involved in Staff Senate
Cast your vote, represent your peers or just take a break from your busy day.
June 13, 2019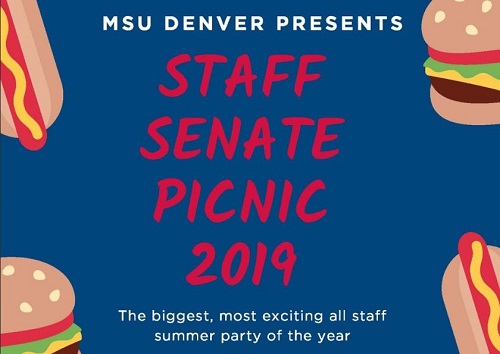 After months of hard work and collaboration, leaders of the former Council of Administrators and Classified Staff Council have drafted a constitution and bylaws to become the new Staff Senate. Metropolitan State University of Denver staff and administrators are invited to review and cast votes to adopt the documents. Voting will be open until 11:59 p.m. on Tuesday.
"This new organization will represent and be inclusive off all staff members," said Evan Bowles, former Council of Administrators president. "Outlined in these charter documents are new ways for us to organize our efforts to make MSU Denver an exemplary place of employment and provide leadership and professional-development opportunities for staff members at all levels of the organization."
Those interested in representing their fellow staff members can also submit this form.
Finally, the Staff Senate will host the first-ever Staff Senate Picnic on Wednesday. In addition to food and games, the event will include an open mic, so come prepared with songs, poems and hidden talents to share. RVSP to the event.
Topics: CADRE, Community, Events, Staff Senate
Edit this page