Early Bird
MSU Denver is lighting up social media
Read these great comments, then join the #MSUDenver conversation and share your Roadrunner pride.
March 6, 2019

A lot of great conversations about Metropolitan State University of Denver happen online – which is why we regularly highlight the Roadrunner buzz on social media.
Here are some selections from our social-media pages that help show the real impact MSU Denver has on the lives of students, alumni, staff, faculty and the Denver community — and wow, did a lot happen this month!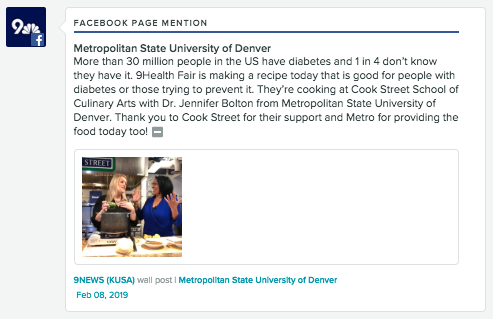 Nutrition Professor Jennifer Bolton was featured on multiple @9News segments in February, which was also #HeartHealthMonth. Bolton shared a recipe that is good for people with diabetes — or those trying to prevent it — as well as meals that support heart health and help prevent cancer.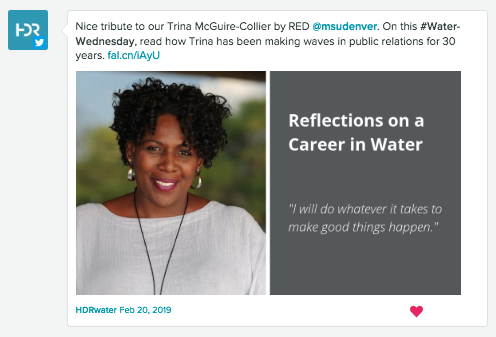 @HDRWater tweeted our RED story featuring alum and Denver Water Director of Marketing and Communications Trina McGuire-Collier. ??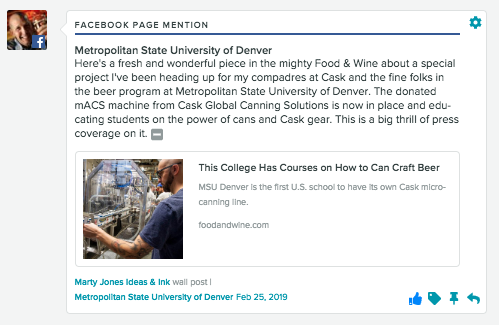 We love that our Beer Industry Program and newly donated Cask Global micro-canning line at Tivoli Brewing Co. were featured in Food and Wine! Big thanks to Marty Jones with Cask Global Canning Solutions for the shout-out!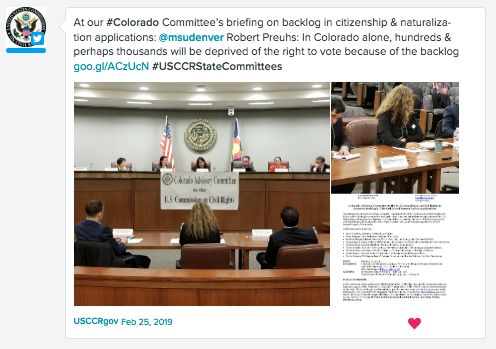 The U.S. Commission on Civil Rights tweeted about Political Science Professor Robert Preuhs speaking at the Colorado Committee's briefing on a backlog in citizenship and naturalization applications.

CBS4 Co-anchor Jim Benemann tweeted congratulations to us on our new HSI designation!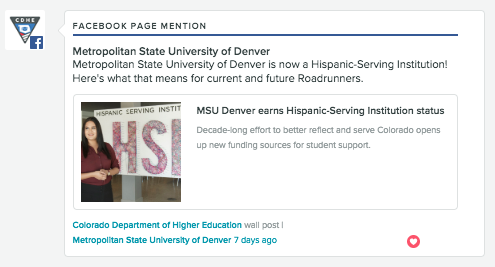 Last but certainly not least, the Colorado Department of Higher Education shared our Hispanic-Serving Institution status on Facebook and Twitter. We love having this great support in the Denver community!
Topics: Academics, Hispanic Serving Institution
Edit this page