Early Bird
Department of Human Performance and Sport receives first scholarship
Anonymous donor leads the way with $25,000 endowment.
March 20, 2019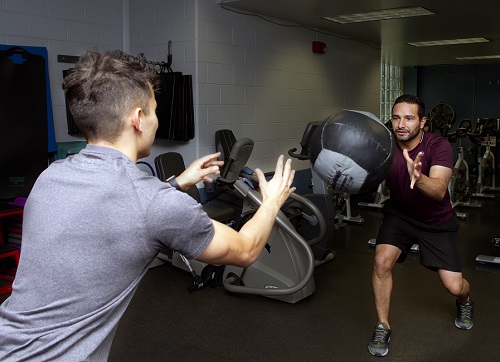 The Department of Human Performance and Sport provides students at Metropolitan State University of Denver with a combination of technical expertise, hands-on experience, individual attention and classroom learning to prepare them for a fulfilling career in dance, exercise science, athletic training or sport management. But until recently, something was missing – department-specific scholarships.
At the end of 2018, HPS received a transformational gift – its first endowed scholarship. The Glenn and Lori Morris Endowed Scholarship was established by an anonymous donor to offer scholarships to students who have declared a major in HPS, help them complete their education at the University and achieve their career goals.
"We believe strongly in the mission and performance of the Department of Human Performance and Sport," said the donor. "We wanted to support the students and program with a gift that will continue in perpetuity."
The scholarship is also a way for the donor to honor its namesake – MSU Denver affiliate faculty member Glenn Morris, Ph.D., and his late wife, Lori. It recognizes the contributions Morris has made to HPS during his more than two decades serving at MSU Denver.
"I cannot think of a greater honor than to have someone donate their hard-earned money in my and my loving wife's names," Morris said. "To be forever remembered in this way is an outstanding, loving tribute. Whoever the donor, I cannot thank them enough for such an unselfish gift."
Scholarships are crucial to maintaining a quality educational experience for HPS students and faculty in a growing, thriving department. Our generous donors make it possible for the department's 1,100 students to improve their lives, positively affect communities and persist in their goal of earning a degree at MSU Denver. The Glenn and Lori Morris Endowed Scholarship is the first step in providing HPS students with relief from the financial burden of higher education through department scholarships.
For more information about how you can support Human Performance and Sport scholarships at MSU Denver, contact Gwen Thompson, senior director of development, at gthomp39@msudenver.edu or 303-615-2051.
Edit this page