Early Bird
Help students clear financial hurdles
The Student Emergency Fund supports Roadrunners experiencing unexpected financial crises.
March 20, 2019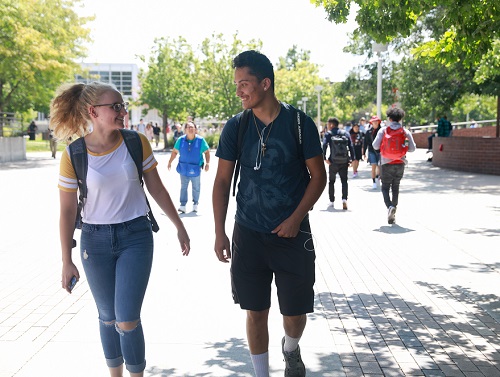 Metropolitan State University of Denver students are often balancing multiple responsibilities, each competing for their time, energy and — oftentimes — dollars. When urgent and unexpected financial needs arise, the Student Emergency Fund can help.
MSU Denver established the Student Emergency Fund this semester to distribute one-time stipends for MSU Denver students dealing with unanticipated life events. The funds are intended to sustain students who are facing financial emergencies that might otherwise cause them to stop or pause their educational pursuits. Students can apply for up to $500 in emergency support funding that may be granted upon Emergency Fund Committee review and approval. Larger requests are not typically granted but may be in some situations.
"We understand life happens," said Erica Quintana-Garcia, case-management coordinator. "We certainly don't want to see students delay their educational goals or put their dreams on hold when there are resources available."
Students can apply for the one-time emergency funding online through the Dean of Students website. Committee members will review each request as it is received, but students should note that funds are limited, may affect future financial-aid award packages and may be considered taxable income. Faculty, staff and community members can support the Student Emergency Fund through online donations as well and are encouraged to remember the Student Emergency Fund when participating in the MSU Denver Day of Giving on Thursday.
For additional questions, and to see qualification and eligibility information, please contact the Dean of Students Office at 303-615-0220 or visit the Student Emergency Fund website.
Edit this page