Early Bird
This week, ABCD welcomes Thad Spaulding
Episode 4 of Roadways' Administrators Bantering in Carts Drinking Dazbog debuts today.
February 6, 2019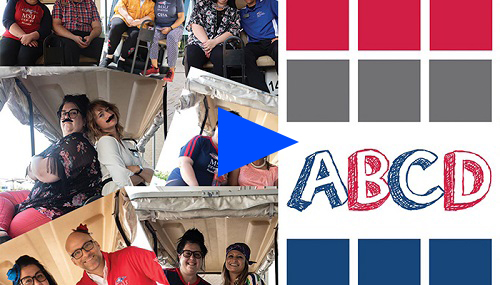 ABCD is back this week with a brand-new episode featuring Thad Spaulding, executive director of Financial Aid and Scholarships. Spaulding recounts his own university experience, which included a unique combination of undergraduate degrees, and chats about his backyard menagerie.
Hosted by Brogan, Roadways outreach coordinator, the funny and often-irreverent series is a great way to get to know your Metropolitan State University of Denver administrators. The idea is borrowed from Jerry Seinfeld's "Comedians in Cars Getting Coffee" but with a very Rowdy spin.
Check out last week's episode, and stay tuned for weekly installments throughout the spring semester. Be sure to share your feedback below!
Edit this page