Early Bird
MSU Denver faculty in the media
Members share their expertise with the community.
February 5, 2019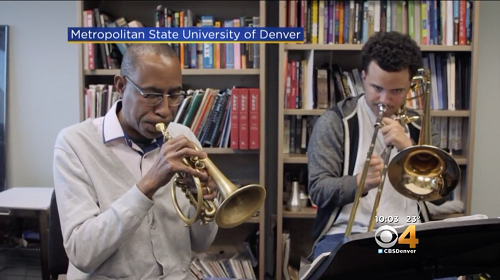 The MSU Denver faculty brain trust reaches almost every corner of the academic spectrum, and we are always proud to see Roadrunners sharing their knowledge. Each month, the Early Bird highlights a few faculty members who have served as subject-matter experts on timely news topics – providing dynamic perspectives on critical issues.
Here's a sampling from January:
Jeff Price, aviation and aerospace professor, interviewed with Time magazine Jan. 22 about the effect of the government shutdown on airport security.
Ron Miles, director of Jazz Studies, spoke with CBS4 on Jan. 22 about his music, his album "I Am a Man" and being invited to play at the Kennedy Center in Washington, D.C.
Tricia Hudson-Matthew, associate professor and director of the Center for Addiction Studies, was interviewed by Considerable on Jan. 15 about how a new study revealed a 500 percent rise in the number of opioid deaths among middle-aged women.
Ramon Del Castillo, professor and chair of Chicana/o Studies, interviewed with Chalkbeat – Colorado on Jan. 14 about the struggles that the Adams 14 school district has been facing to improve the quality of education.
Scott Kerkmans, instructor and director of the Beer Industry Program, interviewed with Cayman Airways Skies magazine Jan. 1 about the brewpub culture in metro Denver and the unique education opportunities offered at MSU Denver in craft brewing.
For a full list of faculty featured as experts in the media, visit MSU Denver in the News.
Edit this page