Early Bird
Writing help for English-language learners
If you work with students developing English skills, refer them to the RIDES program for one-on-one training and support by Friday.
February 4, 2019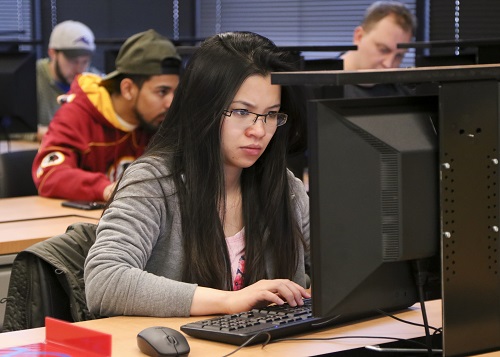 Last semester, the Writing Center successfully piloted RIDES (Roadways Into Developing English Skills), a program that helps English-language learners become proficient English writers. RIDES proved helpful in increasing student writing ability as well as retention, and the program is back for another semester.
The 10-week, one-on-one program pairs students with a dedicated writing consultant. The trained consultants are sensitive to the unique needs of these ELLs and can offer help with grammar, mechanics, understanding context, understanding audience expectations and other common ELL struggles. RIDES participants can also take advantage of writing seminars and community-building gatherings throughout the semester.
We will be hosting an open house for RIDES students with food, games and swag Thursday. Applications are due Friday, with sessions beginning Feb. 14. Participants who complete the program will receive a Dazbog gift card.
Application for new RIDES participants.
Application for returning RIDES participants.
For more information, contact Rachel Hawley, Ph.D., RIDES coordinator.
Edit this page