Early Bird
SGA announces leadership changes
New President John Andres leads the body after former President Justin Darnall stepped down.
February 26, 2019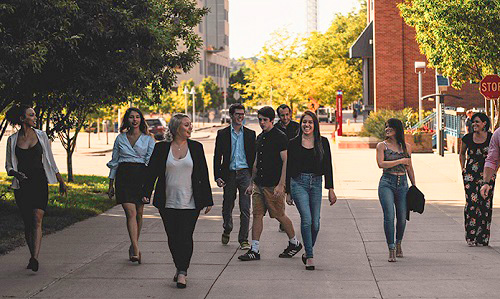 Metropolitan State University of Denver's Student Government Assembly is under new leadership. New SGA President John Andres took office this month after previous President Justin Darnall stepped down for personal reasons.
In a statement, Andres noted that the SGA is focused on hearing student voices and on the overall well-being of the student population.
"We work with both undergraduate and graduate students in an effort to provide and facilitate the use of MSU Denver services," Andres said, reiterating that SGA meetings are public and that student comments are welcomed.
Andres added that, as the SGA transitions and looks to the future, the body is planning and sponsoring events that promote diversity, inclusion, health, well-being and community. The first of these will be an upcoming volleyball tournament open to all students, faculty, staff and departments in an effort to foster a larger sense of community through the beginning of healthy traditions.
Faculty can also support the SGA by encouraging students to participate in meetings — held Fridays from 2-3 p.m. in Tivoli 329 — and by urging them to run for SGA office. Serving as an SGA officer allows students to make a positive impact on MSU Denver while also gaining valuable professional work experience and leadership skills. Paid positions include president, vice president, senator, student trustee and student advisory committee to the Auraria Board.
Students can pick up an application in the Office of Student Activities (Tivoli 305) or download an application at the SGA Election Services Commission website. Applications are available now and must be submitted by March 18. Work-study status is not a requirement for application.
Edit this page