Early Bird
Technically Speaking: Cloud storage demystified
OneDrive for Business provides convenient, secure file storage.
February 21, 2019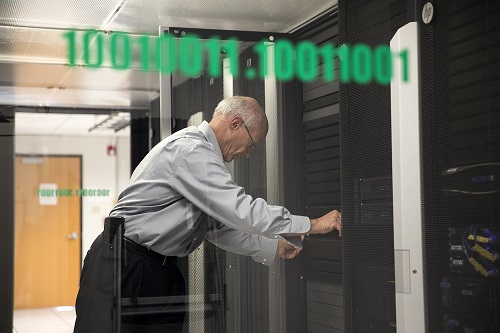 Cloud storage – using an online service to save, synchronize and back up files – provides a convenient way to have uninterrupted access to your files. As a faculty or staff member at Metropolitan State University of Denver, you have free access to a secure cloud-storage solution – OneDrive for Business.
Storing files on OneDrive offers numerous benefits, including:
Uninterrupted access to your files from anywhere with internet connectivity.
Private, shared and public folder creation.
Up to 1 terabyte of storage.
Document versioning so you can revert to previous copies of your files.
Automatic synchronization to keep the same files on your computer and OneDrive.
Seamless integration with Office 365.
Secure encryption through Azure Information Protection.
Support for more than 270 file formats and 100 languages.
OneDrive, like all Office 365 components, is fully supported by Information Technology Services. In fact, ITS suggests that you use only OneDrive for storing work-related files in the cloud.
Using other cloud-storage services, such as Dropbox and Box.com, for storing work-related files introduces potential security risks, including:
Storage of compliance-related data outside of supported University platforms puts your data at risk of exposure by companies that MSU Denver does not have formal agreements with.
You may be out of compliance with your department if you transfer work-related data into a platform that could make it irretrievable by the University.
If you do want to use personal cloud-storage solutions, keep the following in mind to keep your accounts and information safe:
Do not link personal cloud-storage accounts to your MSU Denver email address – use a separate personal email address for creating these accounts.
Do not automatically synchronize MSU Denver data or devices to personal accounts.
To learn more about using OneDrive, including how to auto-sync your files and folders, Lynda.com offers several related training courses. MSU Denver faculty or staff have unlimited, free access to all courses offered by Lynda.com. To access the OneDrive tutorials, simply click the Lynda.com link on the Faculty and Staff Hub, log in using your NetID and password and type "OneDrive" in the Lynda.com search bar.
Please contact the ITS Helpdesk at 303-352-7548 or support.msudenver.edu if you have any questions or concerns.
Edit this page