Early Bird
Rachel B. Noel Award winners announced
Celebrate scholarship recipients and Hope for the Future honorees.
February 20, 2019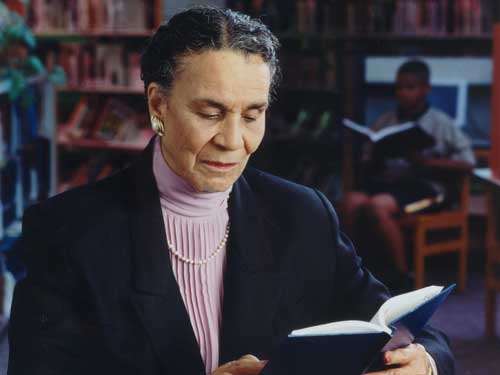 The Rachel B. Noel Awards Committee is proud to announce the 2019 Hope for the Future Award. The award honors Noel's legacy as a pioneer of the civil-rights movement and her efforts to integrate Denver's public schools.
The awards honor those who, like Noel, are dedicated to promoting equal rights, education, community service and inclusive excellence. Winners were chosen based on their measurable progress in promoting inclusiveness, equality, diversity and multiculturalism as well as civic engagement, institutional leadership and academic scholarship that have contributed to Noel's vision of progressive social change.
Hope for the Future Award Winners
Dominique Christina is an award-winning writer, performer, educator and activist. She holds five national poetry-slam titles and is the only person to have won two Women of the World Poetry Championships. Her work is greatly influenced by her family's legacy in the civil-rights movement and by the idea that words make worlds.
Robert Hazan, Ph.D., professor and department chair, political science, has taught at Metropolitan State University of Denver since 1992. His research and teaching focus is on political science and world affairs with an emphasis on the developing world. He has been a guest of several Denver news programs as an expert on Middle East events and politics. Hazan is also a longtime member of the Rachel B. Noel Distinguished Visiting Professorship Committee at MSU Denver.
Congressman Joe Neguse, a son of refugees from Africa, was elected in 2018 to the U.S. House of Representatives, becoming the first and only African American elected to Congress from Colorado. He serves as a vice chair of the Congressional Progressive Caucus and was elected by his peers to be the Freshman Co-Representative to Leadership. Prior to Congress, he was elected in 2008 to the University of Colorado Board of Regents, becoming only the second African American to be elected as a regent in Colorado's history (Rachel B. Noel being the first).
Rachel B. Noel Scholarship winners
DeShawna Jackson is majoring in elementary education at MSU Denver with a concentration in culturally and linguistically diverse education. She grew up in Denver's Montbello neighborhood, where she also hosts a book club designed to inspire conversations on race, justice and power for seventh-grade students. Jackson is treasurer for the Black Student Alliance and spearheaded a number of campus events celebrating Black History Month.
Preston Osborn is pursuing a Master of Social Work at MSU Denver, which he intends to use to advance and advocate for initiatives that promote the basic rights of every person. Osborn has worked and volunteered in underfunded schools, has tutored at the local Boys and Girls Club and works in the College Assistance Migrant Program at MSU Denver, facilitating workshops for first-year students from immigrant families.
All members of the MSU Denver community are encouraged to attend Noel sessions featuring winners and 2019 Distinguished Visiting Professor Melina Abdullah, Ph.D., a recognized expert on race, gender, class and social movements. Abdullah was among the original group of organizers that convened to form Black Lives Matter and continues to serve as a Los Angeles chapter leader. She is also professor and chair of Pan-African Studies at California State University, Los Angeles.
Community Event and Awards
March 10
3-5 p.m.
Shorter Community AME Church
3100 Richard Allen Court
Denver, CO 80205
Campus Presentations
March 11
9:30-10:45 a.m.
12:30-1:45 p.m.
2-3:15 p.m.
Jordan Student Success Building
CAVEA - Room 420
Edit this page