Early Bird
All aboard the SSC Navigate
Expanded software system helps keep students afloat.
February 11, 2019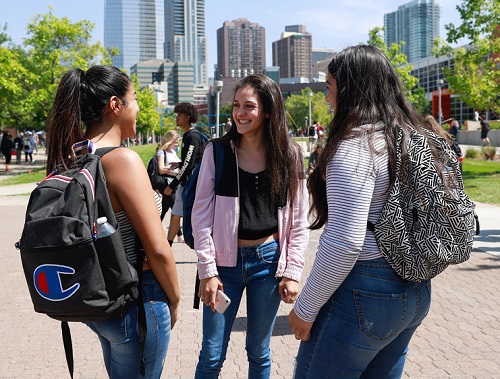 The MSU Denver community is encouraged to explore the expanded uses of a software system that had been limited to use by students and advisors. Stephanie Allen, director of advising systems, wants faculty and staff to know about the many uses of software that academic advisors have been using for several years called SSC Navigate (formerly known as SSC Campus), which supports student retention as well as data collection.
The original software allowed students to schedule advising appointments, and advisors to view and log advising notes and track students through the early-alert program. Tutors also used it for walk-in tutoring and tracking student study time.
While the software was originally built with an advising focus, SSC Navigate has been expanded for use beyond advising and tutoring through its Coordinated Care Unit function. With SSC Navigate's expanded functionality, offices across campus can see existing communication with students, whether it be advising notes, emails or early alerts. Students also are able to schedule appointments with more than just their advisors. For example, the Office of the Registrar recently set up appointments for students to schedule for Best Grade Stands and Administrative Withdrawal questions. Also, the Office of Financial Aid and Scholarships set up an online appointment schedule for financial-aid counseling.
This new software platform allows offices to schedule appointments for students, make intersystem referrals and issue alerts when students are academically off-track.
"The new platform improves retention by allowing faculty and staff to record additional documentation about students in one location," Allen said.
To learn more about how SSC Navigate can serve as a life raft for students and boost the University's retention efforts, contact Allen at allestep@msudenver.edu.
Workshops for full-time faculty are being offered through the Center for Teaching, Learning and Design this spring semester:
Feb. 18: 1-2:30 p.m. in Central Classroom 103
April 5: 10-11:30 a.m. in Central Classroom 103
Trainings also can be scheduled individually or for a department or program by contacting Allen.
Edit this page