Early Bird
MSU Denver RED's top 5 stories of 2018
Revisit your favorite articles, and see what you might have missed.
January 7, 2019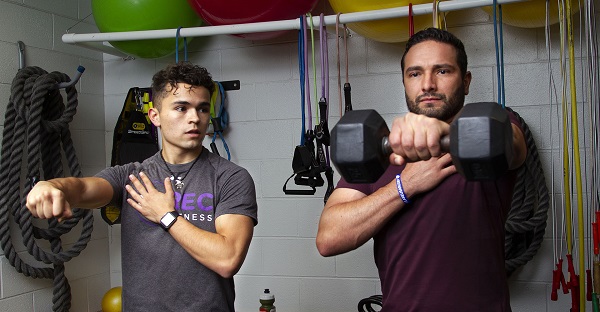 In July, Metropolitan State University of Denver launched RED (Relevant. Essential. Denver), a digital journalism initiative focusing on the Mile High City's economic, scientific and cultural sectors through the lens of the University's faculty, alumni, students and partners.
RED's top stories in 2018 shined a light on the scourge of human trafficking in Colorado, exposed the lack of services available to female military veterans and celebrated the leaders of Denver's LGBTQ movement.
A local nonprofit fights to end human trafficking by influencing policy, training responders, empowering survivors and more.
How to feed a family of four on a budget without skimping on taste or nutrition.
3. Missing in action: support for female veterans
As women become a larger part of active military and veteran populations, services for them lag behind. A new scholarship hopes to help.
How Colorado's first on-campus LGBTQ support organization was formed, how it has made a difference and what's next.
Negative societal norms may shorten the otherwise healthy lives of men. Here's what we can do about it.
What will 2019 bring? Look for the biweekly RED newfeed in your email, and send us your story ideas.
Edit this page