Early Bird
Protect yourself from tax-time scams
Tax season is prime time for scammers; find out how to avoid tax-related identity theft.
January 31, 2019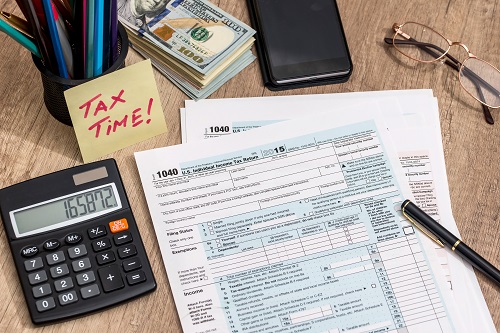 This week is Tax Identity Theft Awareness Week — an annual campaign to inform consumers about tax-related identity theft and protect themselves from scams. To help build awareness at Metropolitan State University of Denver, Information Technology Services offers the following suggestions for protecting yourself during tax time and throughout the year.
Tax-related identity theft occurs when someone uses your personal information — such as your Social Security number — to get a tax refund from the Internal Revenue Service or to get a job. Scammers use various tactics to trick you into providing your personal information, such as:
Internal Revenue Service impersonation phone scams – Callers claiming to be IRS employees insist that you owe money that must be paid back as soon as possible. If you don't answer your phone, they leave an emergency call-back message with a bogus phone number.
Phishing messages received via email, text messages, social-media posts and fake websites – Messages ask for your personal information or prompt you to click on links in an attempt to steal your personal information or infect your computer with malware or a virus.
What you can do …
Review the list of known Tax Scams/Consumer Alerts and the Identity Theft for Taxpayers PDF on the IRS website.
File your taxes as early as possible to decrease the chance of someone filing a fake return and getting the refund mailed to them.
Don't provide personal information to a random caller, message, post, tweet or website. If you don't know the sender or caller or the offer seems too good to be true, it's probably a phishing attack.
Never click on a link in a message or on a website unless it goes to a URL you trust. Hover over the link (don't click), or for a touchscreen, press and hold the link (don't tap), to reveal the URL in the bottom left corner of the browser window.
Avoid opening file attachments. Even if you know the sender, don't open any attachments unless you are expecting a file from them.
Visit US-CERT Security Tip and Federal Trade Commission for more detailed information, including how to report and repair tax-related identity theft.
Please know that ITS is here to help. If you receive a malicious or suspicious email or phone call at your University-assigned email or phone number, please forward the information to spam@msudenver.edu for investigation. Feel free to contact the ITS Helpdesk at 303-352-7548 or support.msudenver.edu if you have any questions or concerns.
Edit this page