Early Bird
From Davidson's Desk
President highlights new strategic plan and invites faculty and staff to join the process.
January 23, 2019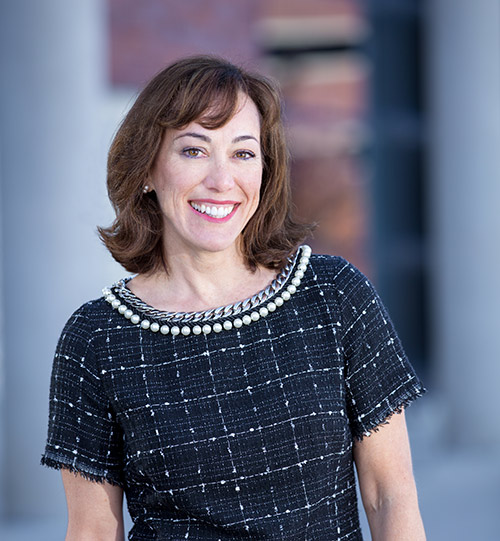 Dear Roadrunners,
Welcome back! The spring semester is here, and we are already off and running.
As I told the senior leadership team in early January, my word for 2019 is "strategy." If we truly want to lead innovation in higher education in service of our students, we need a great road map to help guide us. That's why I am thrilled that we are launching the process to develop and implement Strategic Plan 2025.
If you didn't see the story in the Early Bird, please take a look to get a sense of how we will execute the 18-month process. Our last strategic plan was incredibly successful and catapulted the University to new heights. We opened state-of-the-art facilities and developed programs that helped our students become well-rounded and work-ready. And we saw our reputation soar locally and nationally.
The new plan will produce the goals and objectives that help us carry that momentum forward to even greater things, as we look to redefine what is possible in higher education. The first step in the process is forming a core Strategic Planning Team, and I'd like each of you to consider nominating yourself or a colleague for that team. This group will play an essential role in shaping the future of our University.
On a related note, I am also still looking for volunteers to lead several of the President's Advisory Councils. The deadline for nominations has been extended until the end of January, so please nominate yourself or a colleague. The councils will help guide me and the leadership team in seizing new opportunities and in finding solutions for some of the University's most pressing challenges. Their work will be fully integrated into the strategic-planning process.
I also wanted to personally invite you and your classes to meet Emerson Brooking, the best-selling co-author of "LikeWar: The Weaponization of Social Media" on Feb. 7 at 2 p.m. in the CAVEA. Emerson is a national expert on the intersection of social media and conflict, as well as a former colleague of mine. He'll be sharing thoughts on social media in politics and signing books. He's an extraordinary thought leader, and this topic could not be more relevant in today's world. Please join us!
Lastly, I want to wish you a great semester. It continues to be a joy to work with each and every one of you at this amazing University. Thanks for running with me.
Sincerely,
Janine Davidson, Ph.D.
President
Edit this page